The few weeks left. Countdown to exams and graduation!
Dear parents of 3u students,
We are getting closer and closer to the final exams. We are, therefore, also preparing the graduation celebrations coming up in May and June which we are all looking forward to, especially the students. 
A proper celebration requires the attendance of one's family. We have three celebrations at which families are welcome to attend.
1) First, there are the lovely graduation hats. On all days on which students have their final ex-ams, we will arrange a private area for the students and families to celebrate this important day. Here family members will wait for the students to arrive after being done with the final paper, and then you can make the first celebration of your son/daughter having finished all his/her exams. Students will have their hats put on by a family member, friend, or teacher. For this celebration, you are welcome to bring drinks and snacks (it is a Danish tradition to bring sparkling wine and strawberries dipped in chocolate.
2) On the final day of the three-week exam period in May, we are pleased to invite you to.
The IB Reception.
Thursday 18 May 2023 at 12:00 pm in Fællessalen at Birkerød Gymnasium.
The IB Reception is a celebration and manifestation of the IB Candidates having completed their    final exams, a gathering of candidates, parents and teachers for speeches and a drink and snacks.
For the IB Reception, due to limited space, we can only accommodate students and parents. For students finishing on the final day (Biology students), we can include grandparents and sib-lings. 
3) Finally, there is BG's main celebration of all the graduating students at the school, the Graduation Ceremony, on Friday 23 June at 9:00 am in Birkerød Idrætscenter, Bistrupvej 1, after which the graduates go on their truck rides. (Students meet 8:30 at the back of the centre). 
We are looking forward to seeing you at one, two or all three of these celebrations.
If you have questions, you are welcome to contact IB Office Administrator Stephanie Lund at slu@birke-gym.dk. 
Sincerely,
Claus Reinholdt Campeotto
Principal
Christina Rye Tarp
Head of IB / IB Coordinator
The IB Diploma Programme
Are you an international student looking to study in Denmark? Or are you a Danish student looking to study in an international environment? Then the IB Diploma Programme may be just right for you. Birkerød Gymnasium has a strong profile in Science, Arts and sports, and we are known for delivering high results as well as a welcoming community where students from all over the world feel at home.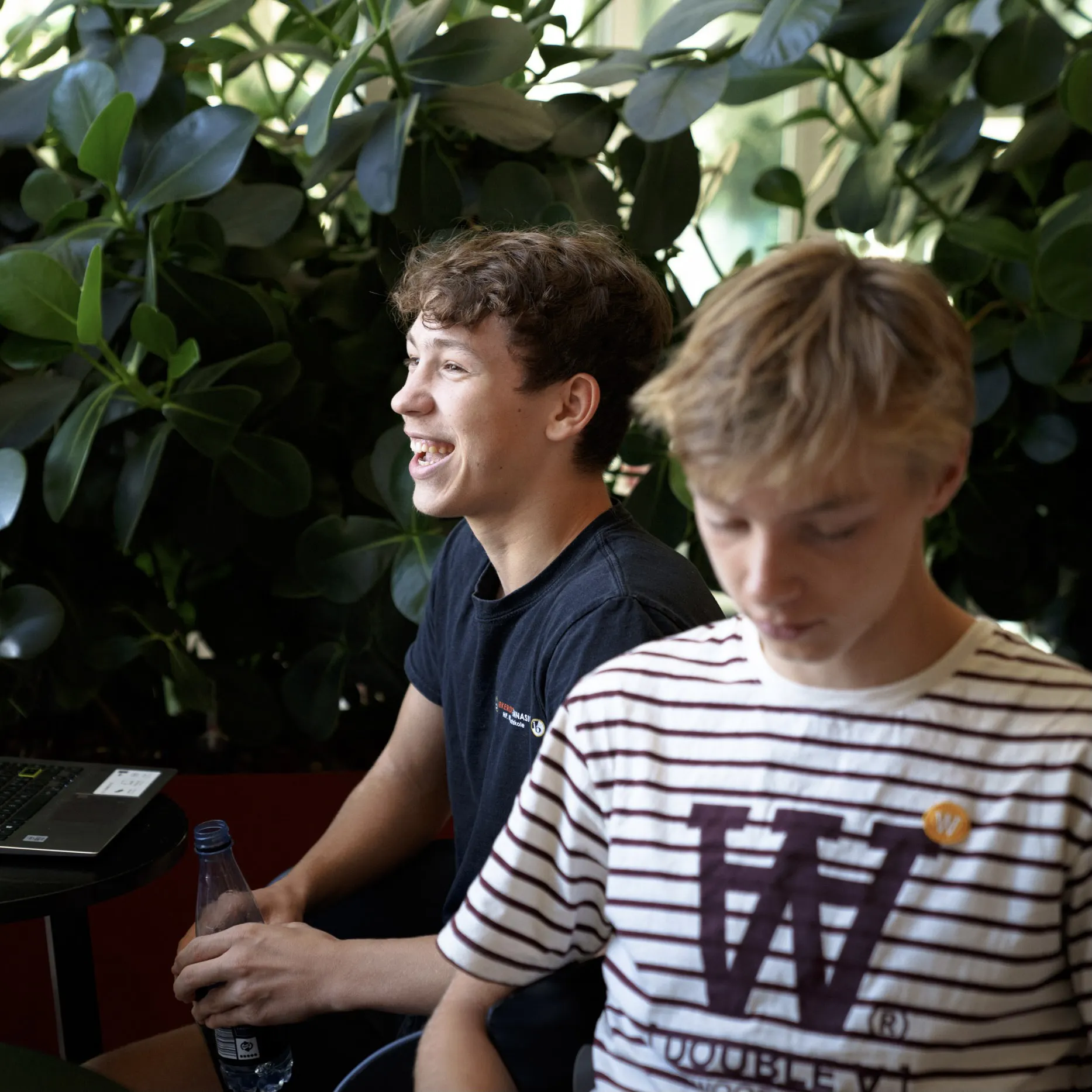 Just an ordinary Danish high school. And yet...
We are excited to welcome you to Birkerød Gymnasium


At BG we speak more than 50 different languages.
But we have room for one more; your language, your personal voice.
With the whole world as your backyard and endless opportunities for self development in your front yard BG is the right choice for you who are curious about your future.
We offer both IB, STX, HF and boarding school and therefore dare to boast of being the most diverse place north of Copenhagen.
For us, high school is a lot about mathematics, but most of all about people.
There is room for everyone here, and we provide the space for you to find yourself.
We hope to see you at the school!
Claus Reinholdt Campeotto
Principal
See what it's like to study the IB programme at Birkerød Gymnaisum
Engagement

Our students may be very different, but they have one thing in common. They are passionate about their field. Whether you are into sports, science, music, or something else entirely, you can expect to be part of an ambitious community.

Diversity

We offer STX, HF, and the IB track. So, here you will meet friends from both just around the corner and from afar.

A Global Perspective

BG is a school that wants to open doors to students both academically and physically to broaden their view of the world. This can only be done by creating an open, diverse, and international environment. It is a natural part of BG that we speak many different languages, accommodate many cultures, and celebrate diversity.
After class
BG is a community filled with life, an appetite for learning, drama, music, sports and social activities and events. Imagine a football field filled with sprinting feet or a BIGMUN conference in which students come together from the whole world. BG is not just a place where you arrive, take your classes, and return home. BG is a place, where you form new friendships, interests and talents. At BG, you recieve an education.