Birkerød Gymnasium Profile
Another world, just around the corner
Birkerød Gymnasium is a high school, located just a half hour's drive north of Copenhagen. 
Here you can take either the STX or HF Danish educations, or the English International IB Diploma in a nice, newly renovated school surrounded by beautiful nature. 

At BG, we are proud of our diverse student population from more than 60 different cultures. As a student, you can make friends from just around the corner or from the far corners of the world. We also offer a boarding school, where both Danish and international students live.

Our goal is to educate and inspire you at a high professional level, to give you good academic results, and the best competencies to further your education. We have a strong science profile and more than half of our upper secondary pupils study natural sciences.  But BG is more than just a school. Our most important task is to give you the framework to be curious, cultivate your interests, develop your talents, and prepare you to participate in the world that awaits you after school.
In order to give you the best opportunities to become an active and engaged citizen of the world, the school offers a multitude of activities within sports, creativity, talent development, and democratic participation.

Outside of the classroom, BG has a lively and vibrant social life, filled with spirit, and a fast pace.
We look forward to welcoming you here!
A strong science profile
BG has a strong science-focus. Among other things, we have been named Research School of the Year in 2019, and have received the Hempel-DTU prize at the final for the Young Researchers competition.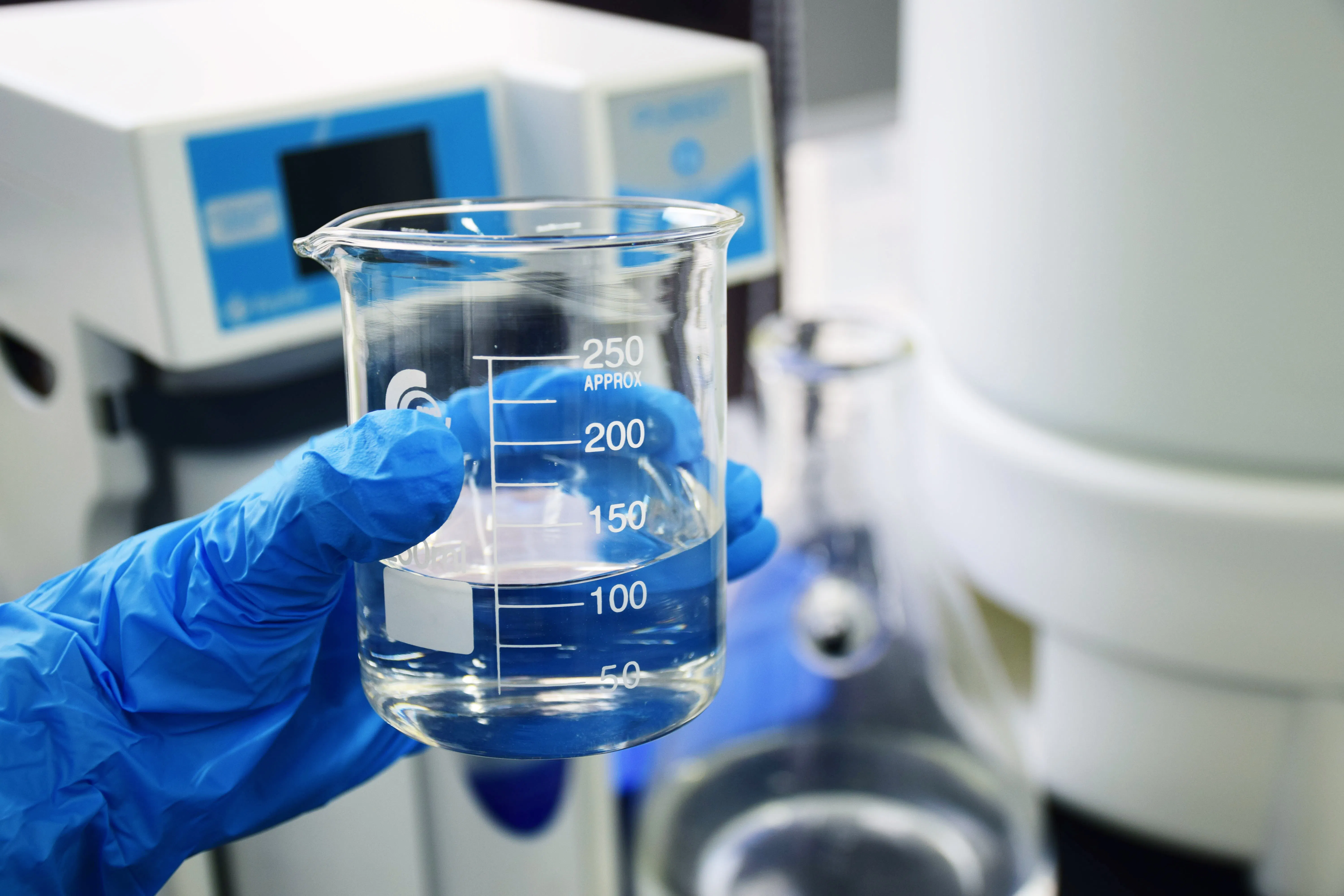 Collaboration with researchers
We have a tradition of making good use of the offers available at companies and educational institutions. In connection to this, we have collaborated with Lundbeck, Chr. Hansen, Delta, Novozymes, and Vejle Hospital. As a part of our natural sciences teaching, we regularly visit researchers at the University of Copenhagen and DTU, just to name a couple.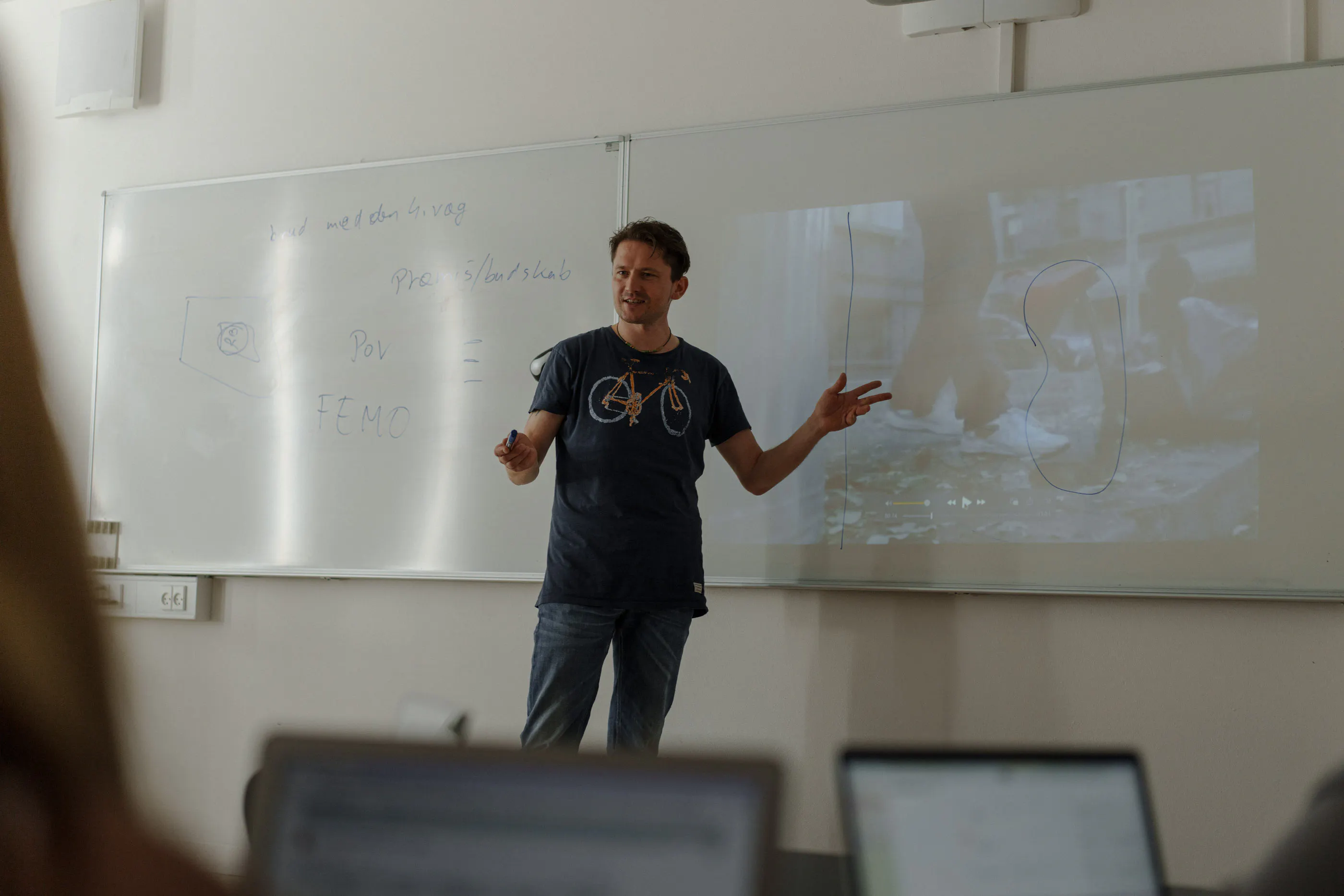 Qualified teachers
Many of our teachers work together with university staff, run professional competitions, and are textbook authors in science subjects. As a member of the Danish Science High Schools, we contribute to the further training of teachers in the science subjects.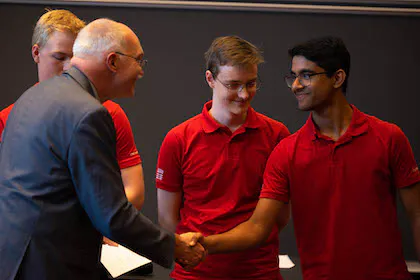 Competitions
Over the years, we have had many students take part in the international Olympiads in biology, physics, and chemistry, and to the DM in Science. The students who participate go through a long and exciting course, where they are trained in their subject by university staff from all over the country. If you are among the few who progress, you may be lucky enough to get invited abroad to compete in the finals.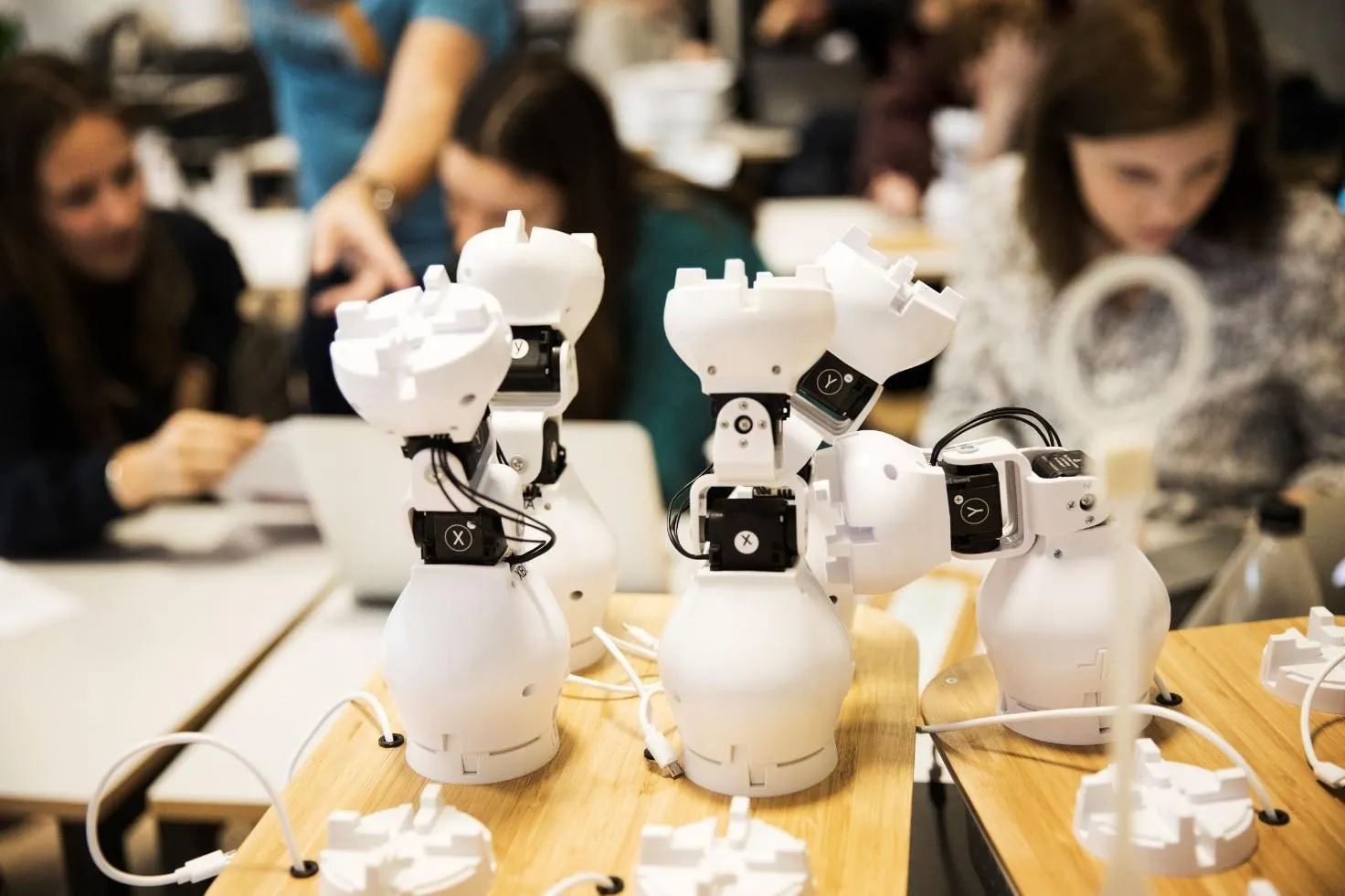 Robots course
In 2019, we were awarded 800,000dkk by the Novo Nordisk Foundation to further develop our work with robots in education. This means that all new STX students get to program robots in class. Here you get the opportunity to use your innovative skills and practice mathematics.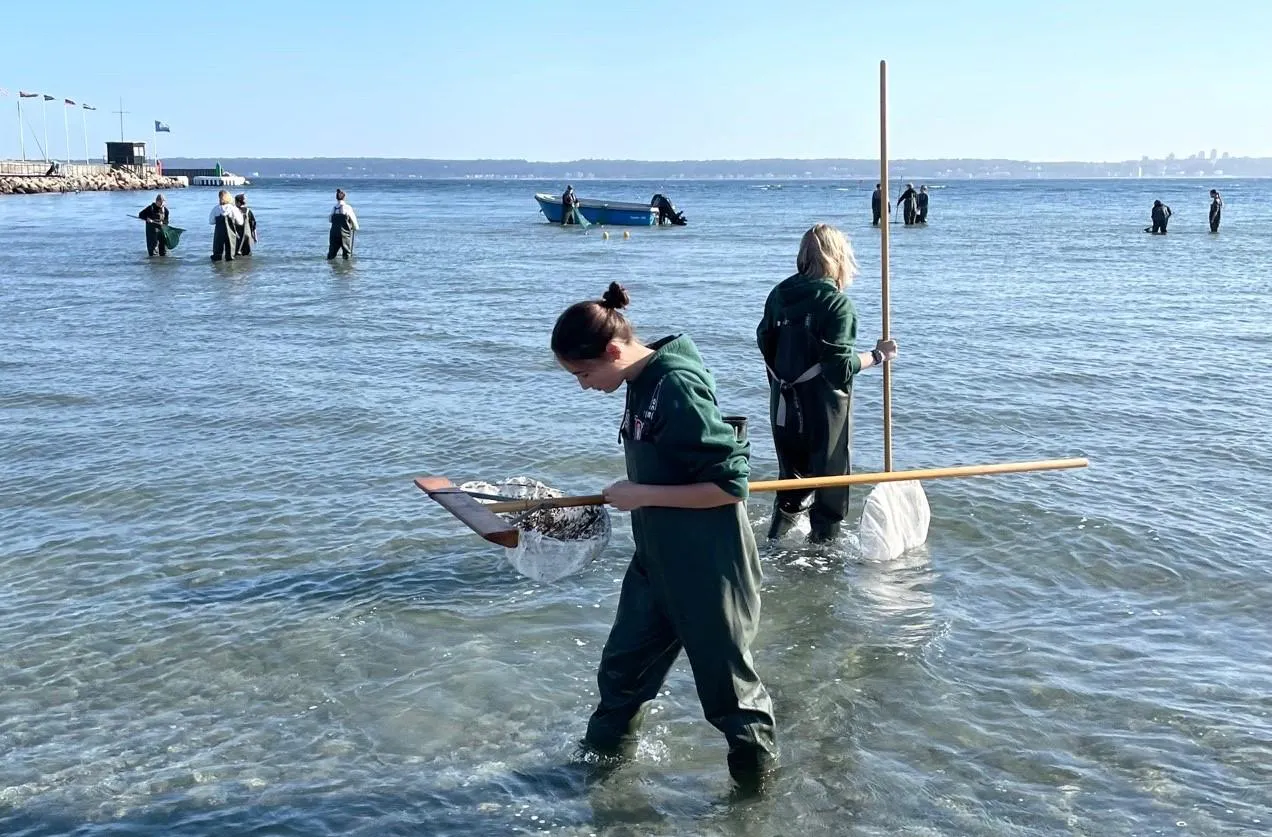 Bio-Science-Camp
Bio-Science-Camp is a 2-day excursion for all biology students in the 2nd and 3rd year. The students carry out intensive marine biological studies in collaboration with the Øresund Aquarium and the University of Copenhagen.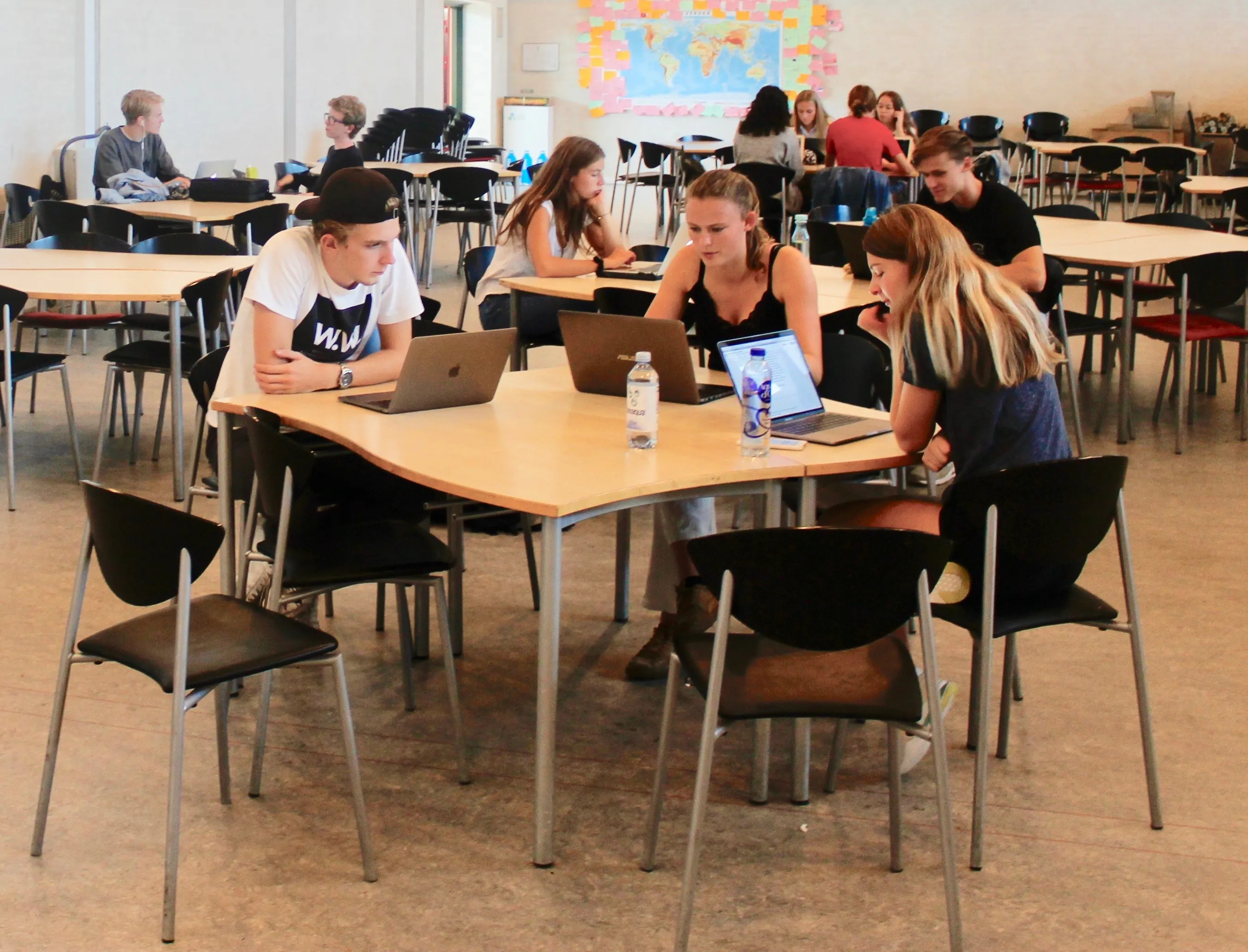 InterMat Course
InterMat now runs at several Zealand high schools in close cooperation with DTU, but it started at Birkerød Gymnasium. At BG, approximately 50 students participate, Here we enjoy cake, fruit, and cocoa while we work on advanced mathematics, which prepares you for studying mathematical subjects at the univeristy. The course ends with a project day at DTU.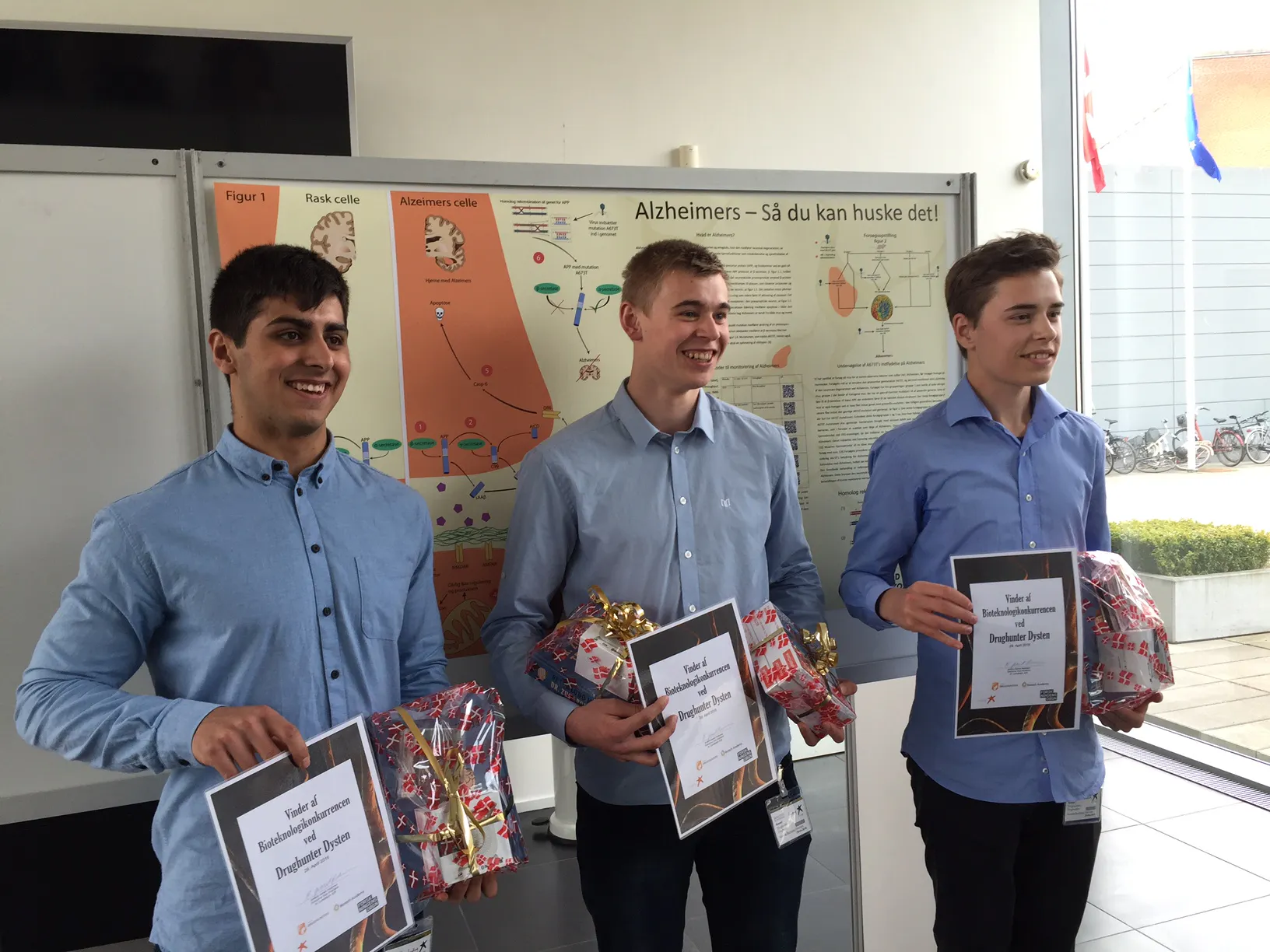 Drughunters
Every year, students in biology, chemistry or biotechnology participate in Lundbeck's competition "Drughunters" in the search for new medicines. The whole class works in groups on the project, and then a team is selected to participate in the final at Lundbeck. Regardless of whether we get places in the final or not, it is always an exciting educational process.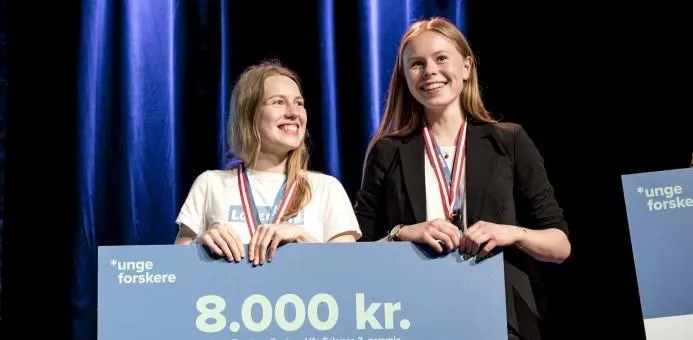 Young researchers
We often have students who participate in Young Researchers. In 2019, a number of students participated with projects that were a further development of their SRP.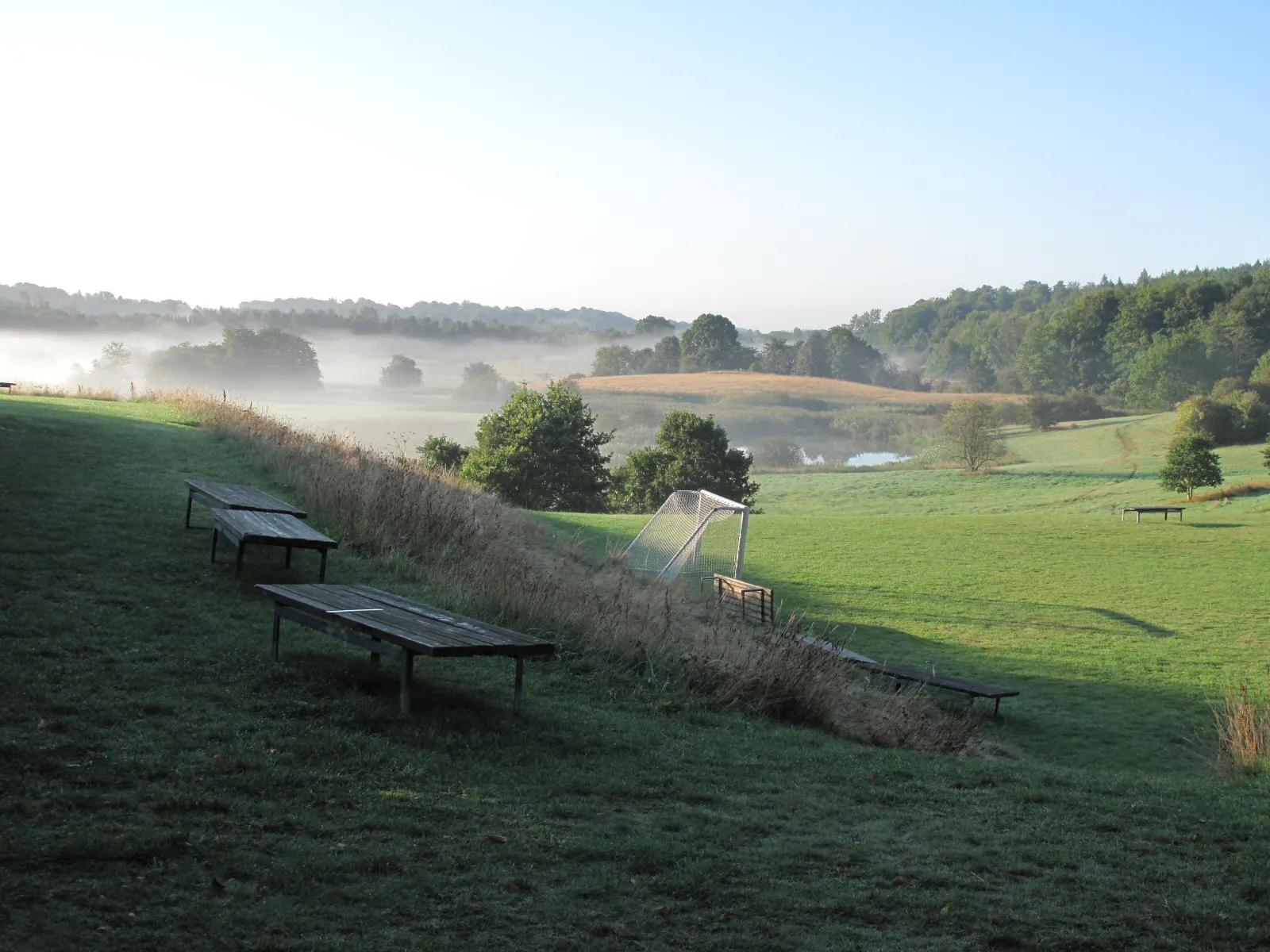 The school is surrounded by beautiful nature. It provides a calm space for contemplation along with room to be active.
Democracy in action
At BG you will be equipped to take part in society and make the world a better place. As a Red Cross school, we work, for example, to solve problems in the local area and on the global level.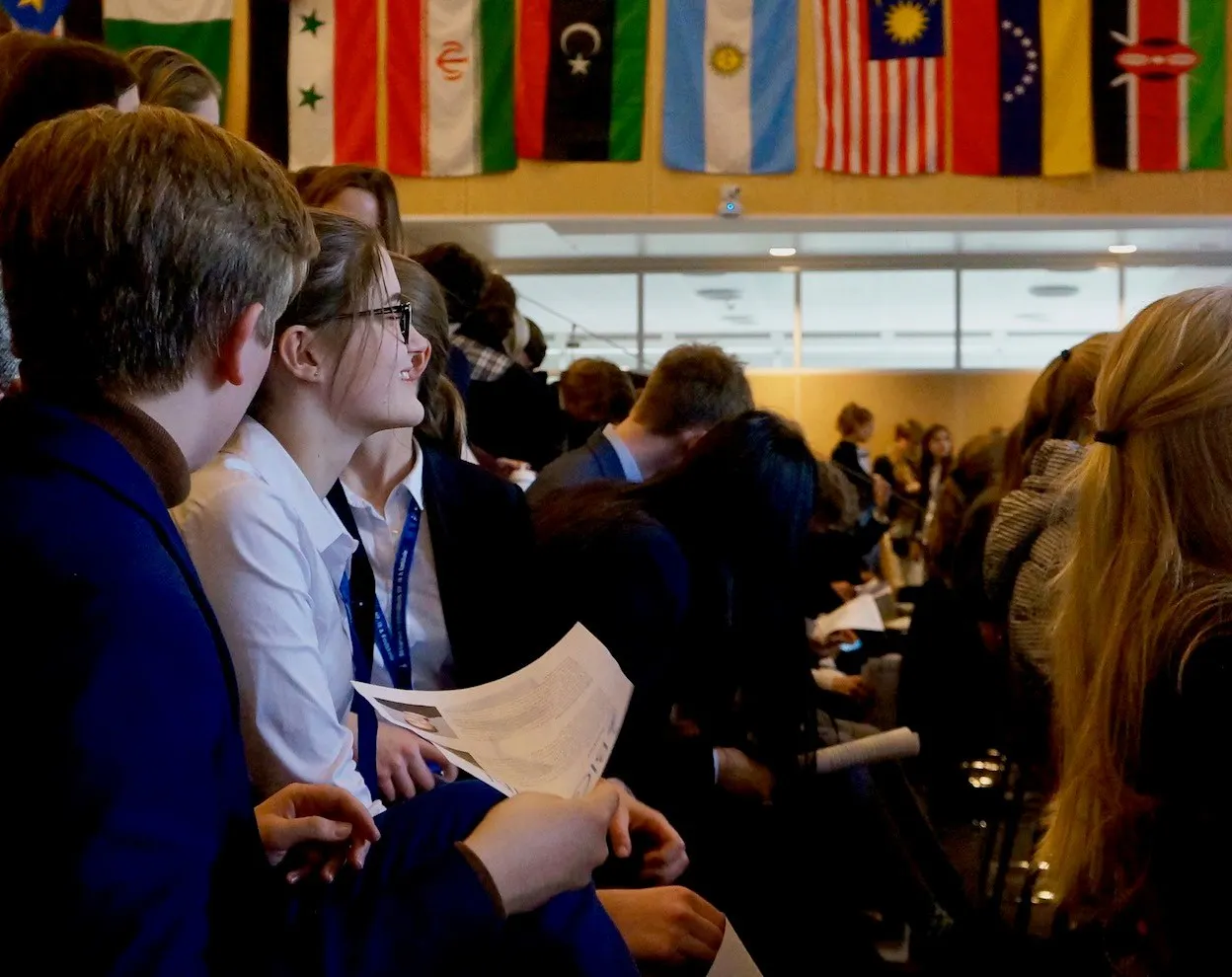 BIGMUN
Every year, we transform BG into a big UN conference where high school students from all over the world participate to discuss major political issues. Test your skills as a politician, journalist, or event coordinator.
Read more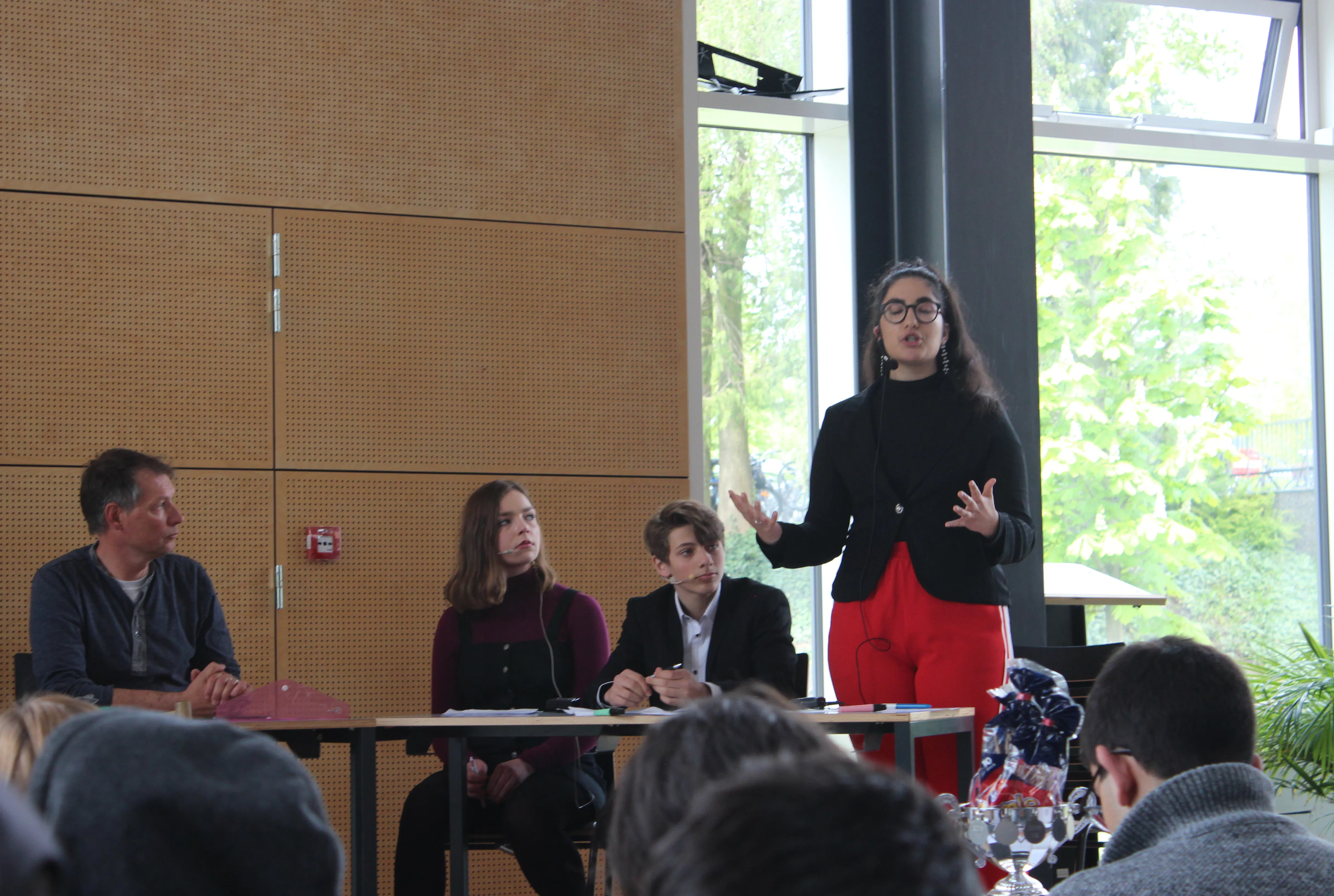 Debate Club
Being able to participate in a discussion and being able to argue one's case is an important competency in a democratic society. We want to support the development of this skillset at BG, and therefore we offer a debate club where we acitively participate in debate competitions with other schools. You will also have the opportunity to sharpen your argumentation skills in our MUN Society and at the school's BIGMUN (Big Model UN) conference.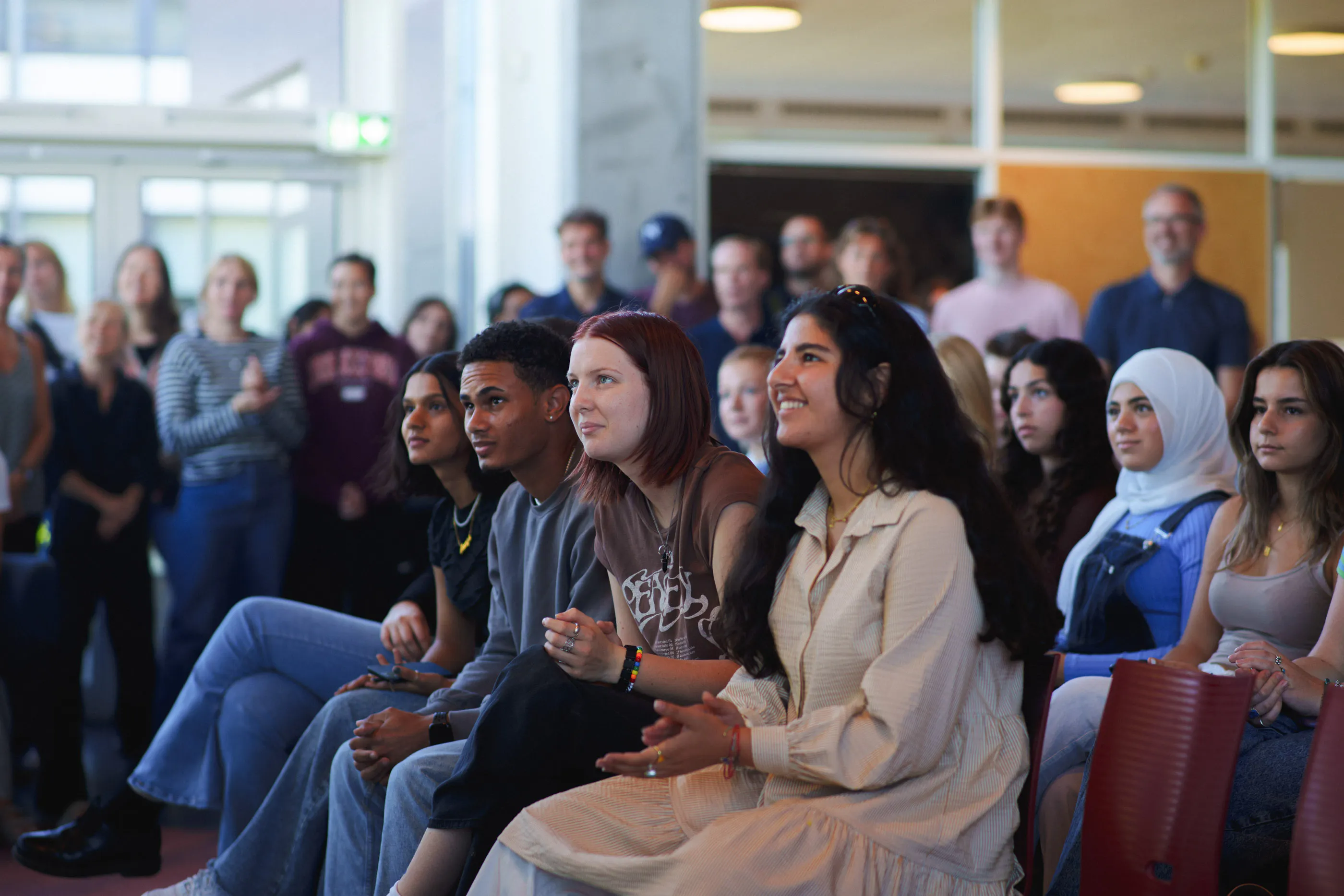 Collection
Every year, BG's students participate in the Red Cross High School fundraiser. This event is always kick started in the afternoon, where the school's ambassador's talk about the fundraiser and the year's goal over a cup of coffee. Some of collections through the years have gone toward medical care and protection for war-affected children in Syria and Yemen, or vulnerable children in Denmark who have been affected by the corona situation. At BG, we are proud to have a large base of volunteers who have faithfully spread and awareness and raised money for the Red Cross.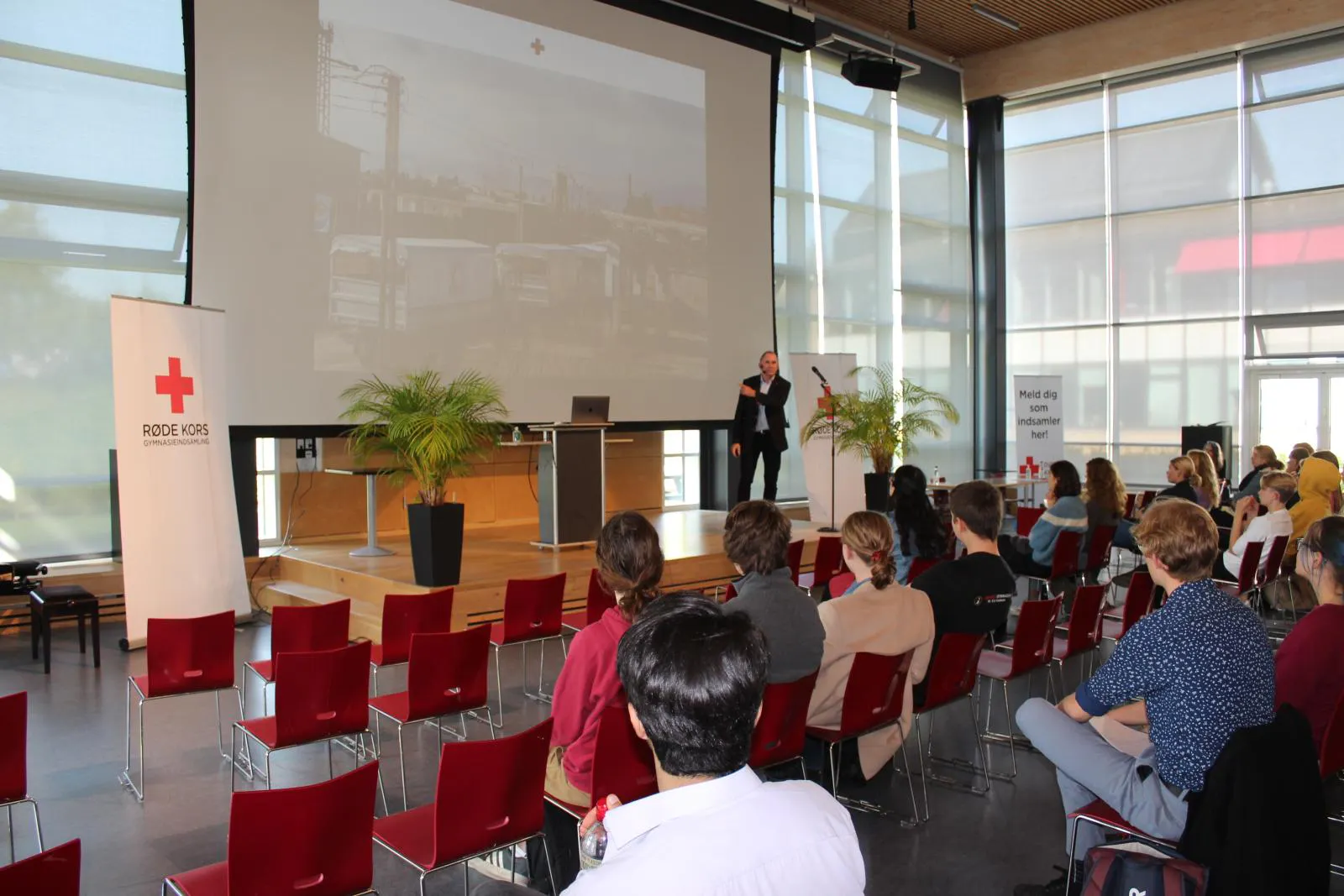 Red Cross Day
The Red Cross Day is a themed day for all 2g classes with a social studies subject. The day give students insights into the Red Cross's efforts worldwide with exciting workshops on how the Red Cross operates internationally, politically, and humanitarianly.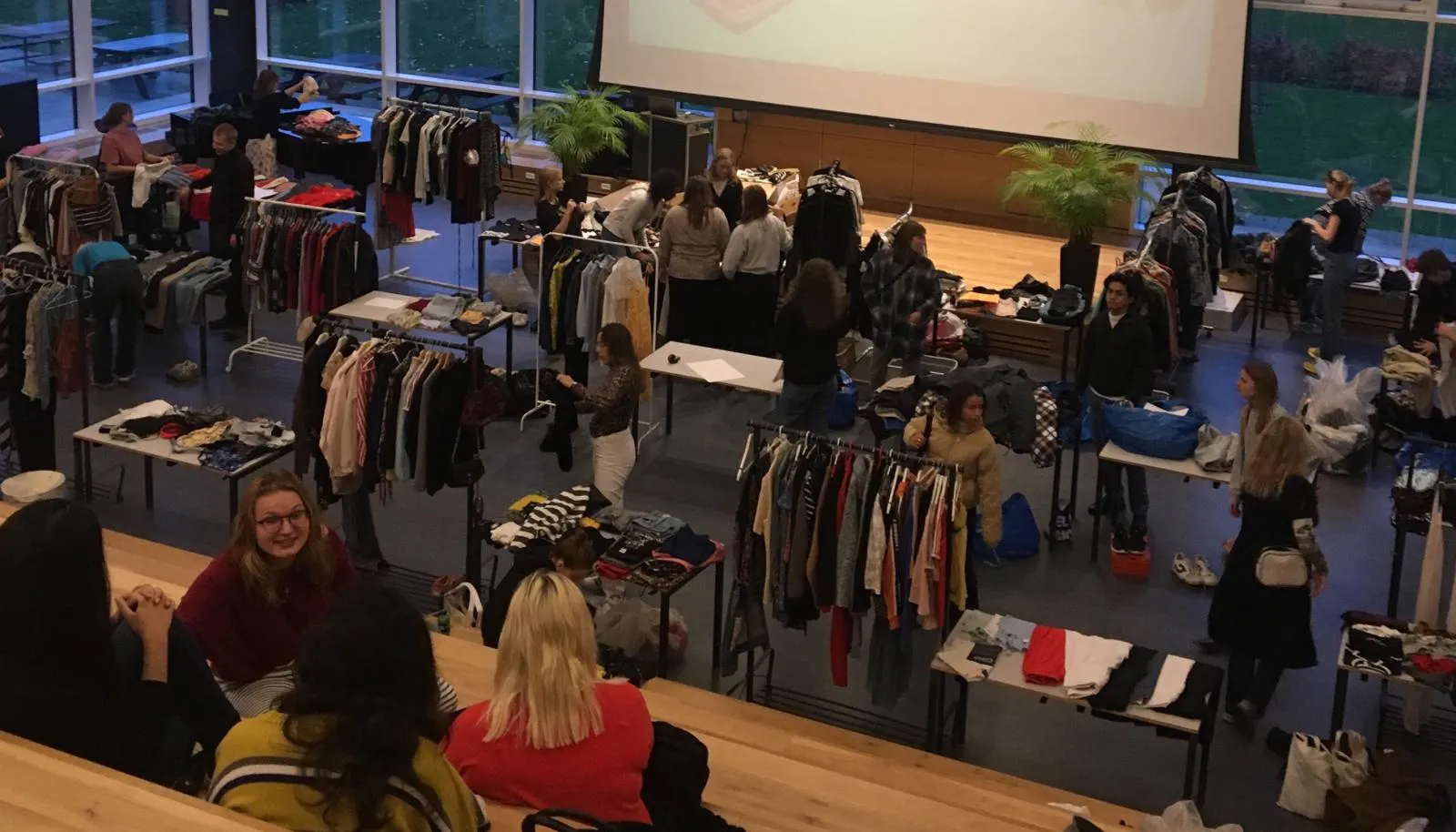 Clothes Bazaar
We collaborate with Birkerød's local Red Cross shop with a joint focus on the UN's Global Sustainability Goals and recycling. One of the ways we do this is by oranizing a clothes bazaar at BG and hosting a sustainable fashion show with re-used clothing.
Birkerød Gymnasium in numbers
3 educations

At BG you can take the STX and HF Danish educations or the International IB Diploma. We also have a boarding school.

1100+ students

More than a thousand students find their place in our classrooms every day.

100+ teachers

We have more than 100 committed teachers that are all passionate about their field.
Ready for the world
BG is a classic upper secondary school that educates and trains young people through our STX, HF, and IB Diploma tracks and boarding school, but our vision is bigger. We want to be a school that gets involved and creates value for our local community, the rest of Denmark, and the world. In order for us to achieve this, our three values: responsibility, community, and engagement are pervasive is everything we do.