mandag den 19. jun. 23
The final week of school has begun! And with it the first of BG's STX and HF graduates for 2023
The first day of the final week of school began monday the 19th of June - and that also means the first four STX and HF students have finally graduated! Over the next couple of days, all of BG's STX and HF students will take their final exams.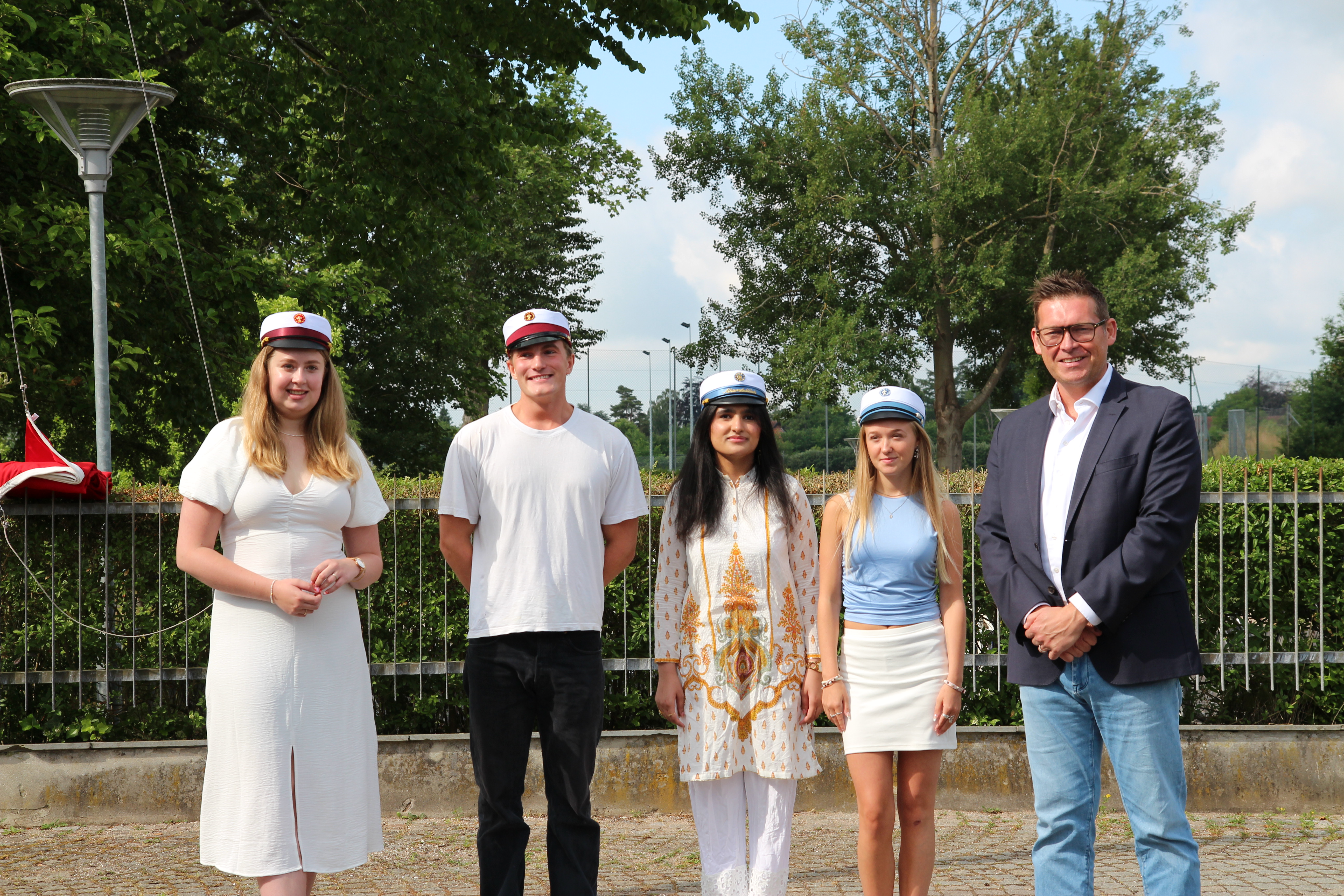 As per tradition, the first four STX and HF students also attended the ceremonial raising of the flag with principal Claus Campeotto.
Asger Normann Skov Andersson 3m, Jasmin Stener Breinholt 3s, Fatima Zohra Khalid 2q and Felina Liv Mortensen 2p, gathered outside the school's front entrance with the principal, while family and friends attended the ceremony.
As Jasmin was the very first to finish, she had the honor of raising the flag.
We look forward to the next couple of days filled with celebration! A huge congratulations to you all!