torsdag den 12. okt. 23
Global Goals, innovation and entrepreneurship on the school schedule at BG in Week 41.
It sizzles and bubbles on BG. There is currently discussion, pitching, cutting, sticking, sawing, screwing and hammering. at BG, because the students are busy either up-cycling products, making jams or making Mock-ups of their innovative ideas.
In collaboration with the Foundation for Entrepreneurship and the Red Cross, Birkerød Gymnasium's STX 2nd year and IB 2nd year students focus on innovation, entrepreneurship and sustainability in week 41. The innovation and entrepreneurship week contains several leg spans. The students must, among other things, build their ideas based on at least three of the world goals.
The week was kicked off with inspirational presentations by 11 different entrepreneurs from everything from commercial and socio-economic companies to public and activist organisations. They must inspire with stories, challenges and joys of being 'masters of their own entrepreneurship' and driven by an inner cancer to make a difference. They all have a more or less implicit focus on the world goals in their products and projects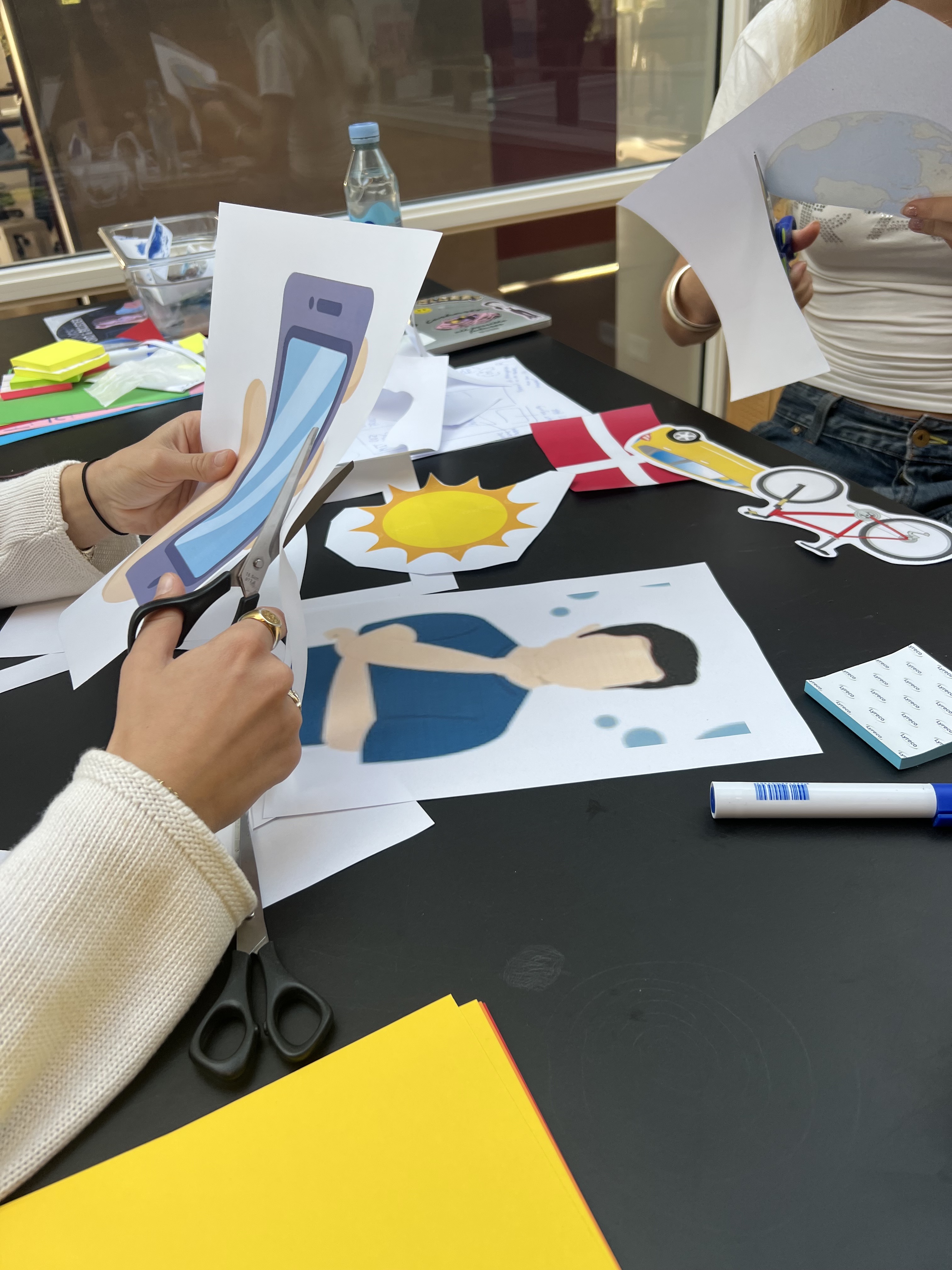 The prominent guests at the innovation fair were: Rudersdal municipality's secretariat for sustainability projects, Roccamore shoe, Gadens stemmer, Interior designer Vibeke Brinck.dk, The Green Youth Movement, takecharge.dk, My Loca Foods and Graae Copenhagen, Smykbar.dk, U-landsorganisationen Svalerne, Danish Youth Council - the world's Best News, For Chris - collection for bereaved children by Kasper Munk and EveryDaySexismeProject. Their posts are based on the questions: Where do they get their ideas and motivation from? Who helped them on their way? How long did it take before the company or project made a difference or created value? And many other interesting questions! All this to motivate students to think creatively and out of the box to find solutions to some of the world's current challenges.
The week culminates in a big final Friday, where the 56 groups pitch their ideas to first all the school's students and then a panel of professional judges, after which one group from each class is selected and goes on to the Global Goals Program final. If the students progress there, they can become part of the Foundation for Entrepreneurship's Company Program and get help to make their idea a reality.
Everyone is welcome to stop by on Friday and see the 2.U's exhibition of Up-Cycling products, which are sold for the benefit of the Red Cross, and to participate in the final fair at 12.