onsdag den 11. okt. 23
BGConnect - Birkerød Gymnasium has got its very own app!
There are so many exciting things happening at BG! Every day - and so many that even students and teachers find it difficult to keep track of it! The app BGConnect shall make it easier for students to meet across all the academic and social offers outside of school hours.
Over the last few weeks, we at Birkerød Gymnasium have finally been able to unveil our brand new student activity app, BGConnect, which we are very proud of! The app has been under development for the past year in a close collaboration between the app's initiators, high school teachers Stine Helth and Enrico Merker, the school's IT department, Christian Topshøj Truberg and Andreas Bo Falkevik Terkildsen, the school's management and not least the IT company Attitude.
The purpose of creating BGConnect was primarily to make it visible to our students exactly how many exciting academic and social activities that take place at the school outside of classes, in which the students can participate if they wish. The activities count everything from Chess Club to Free Sports to the Musical and the YouTube team. There are almost no limits in what you can participate in!
In addition, the app should make it easy to motivate BG's students to create new clubs that focus on exactly what the students are interested in and which the individual student might want to share with others who have the same interest, and which you may not have met yet.
The app also facilitates the administrative work of registering the points BG's students get for participating in various activities. At BG, we take the upper secondary school order's requirement to individualize the students' teaching very seriously, understood in the sense that the HF and STX students must each accumulate 30 points by participating in diverse activities outside of daily teaching. In the same way, the IB students have to collect CAS hours (which stands for CREATIVITY-ACTIVITY-SERVICE) throughout their high school years, and BGConnect also add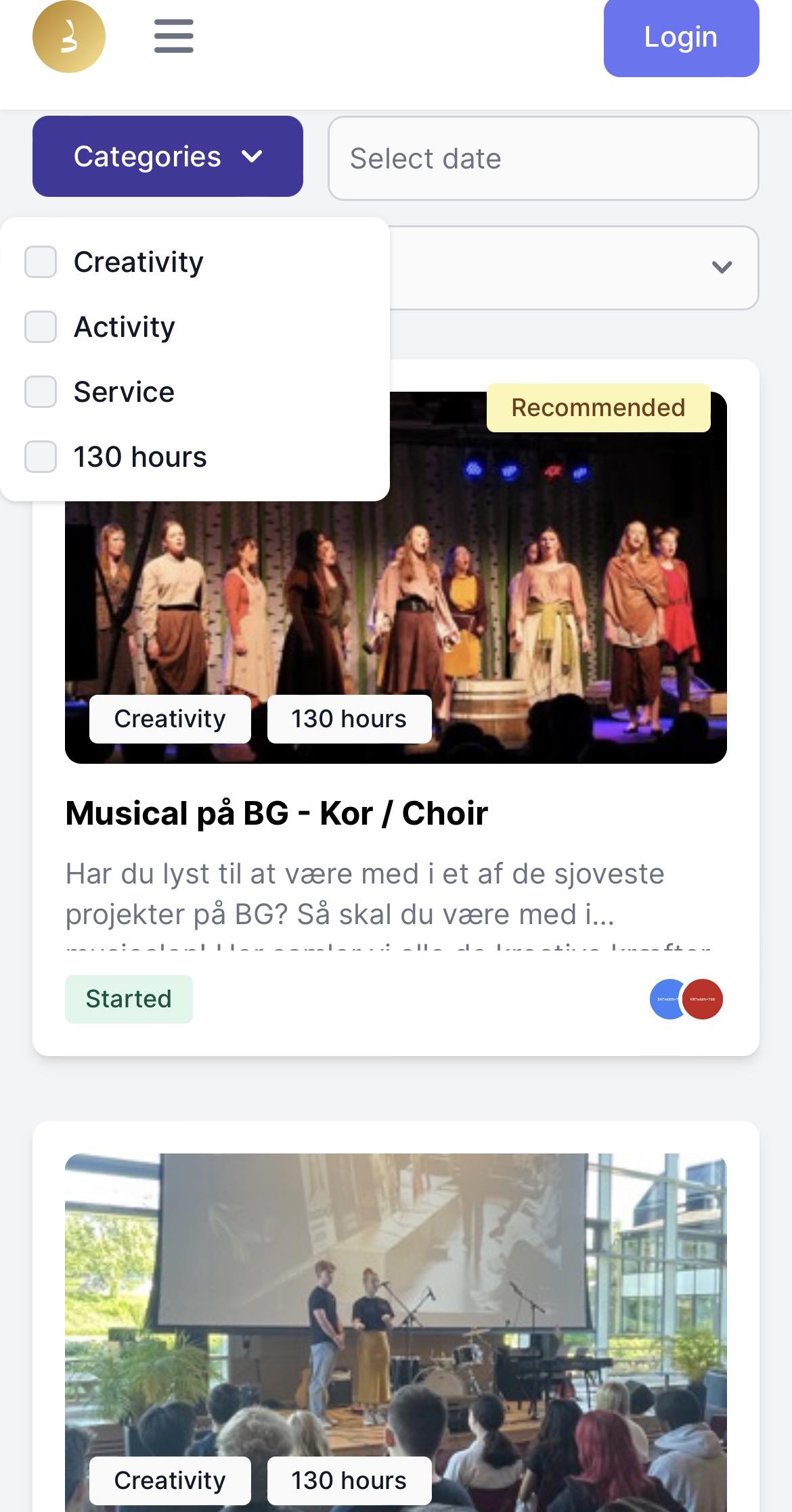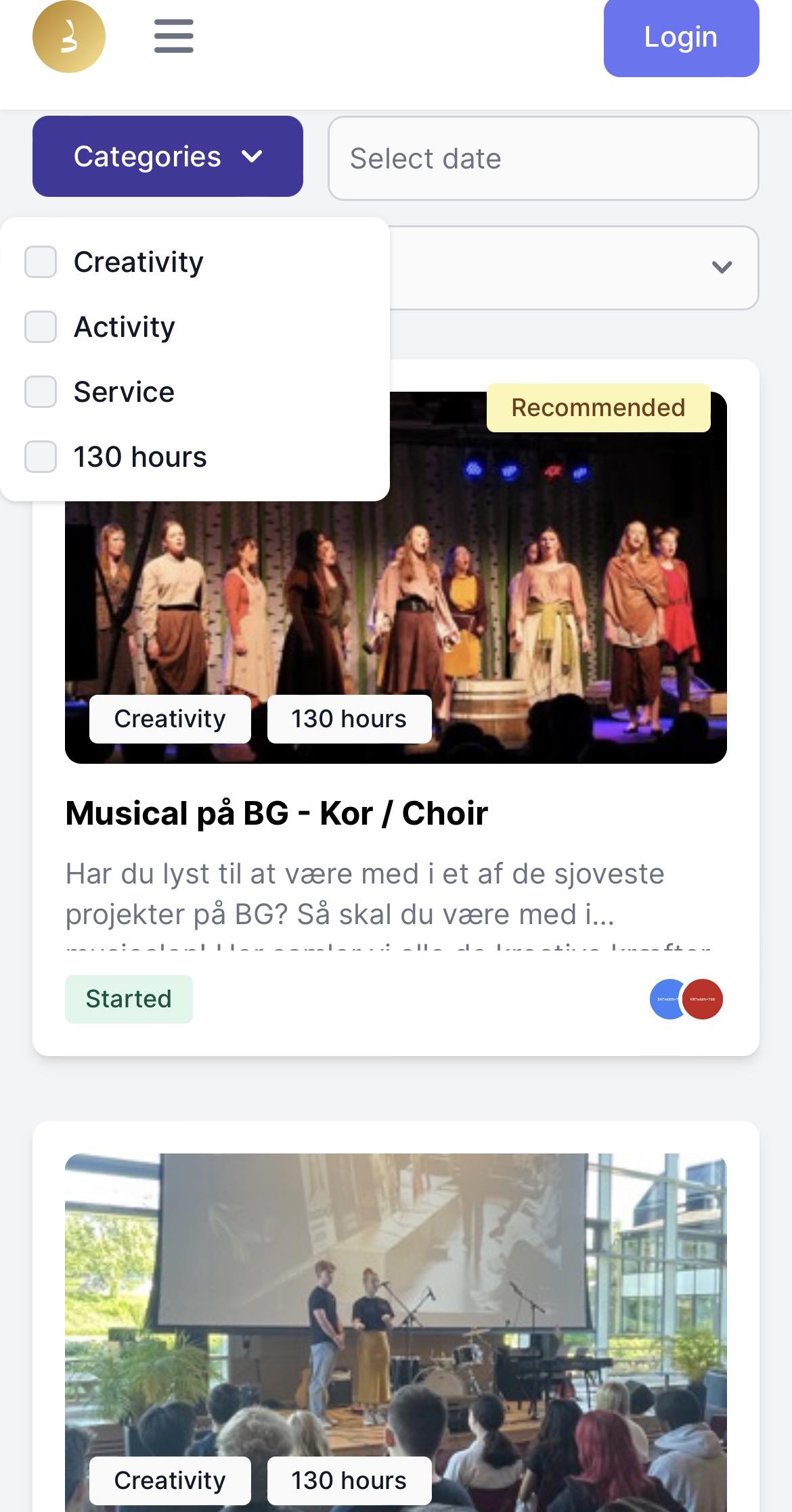 these up via the activities, so that this also facilitates the administrative work.
Last, but certainly not least, the app must help to build a bridge between the school's STX, HF and IB department by making it visible to the students that they can actually very easily participate in each other's projects, even if a possible activity not exactly apparent from the individual student's schedule. If it is found in the app, everyone can in principle participate. In doing so, we also hope that the app will in future mean that students, to an even greater extent than today, will create friendships across school types, year groups and fields of study.
Now the app is live and we are just as slowly refining it as we get to know it, but it is already quite clear that it is going to be a great asset to our very vibrant school.