IB
The purpose of CAS is to encourage personal growth and development acquired through experimental learning. It requires that the student reflect on the experiences gained during the 2 year Diploma Programme.
This is done by gaining experiences within the 3 strands: Creativity, Activity and Service.
CAS is an integrated part of the IB Diploma Programme as one of the core elements and is a requirement for the award of an IB Diploma.
CAS at BG follows the requirements of the IB and from the very beginning of the IB Diploma Programme, CAS is a corner stone of the IB Diploma Programme.
For the school year 2019/20, all IB students are divided into CAS classes, each with a CAS teacher (also called CAS advisor). The individual CAS class and their teacher meet every other week.
What is CAS? Take a look!
The three strands of CAS are 
Creativity

Arts and other experiences that involve creative thinking.

Activity

Physical exertion contributing to a healthy lifestyle.

Service

An unpaid and voluntary exchange that has a learning benefit for the student.
Read more about the CAS experiences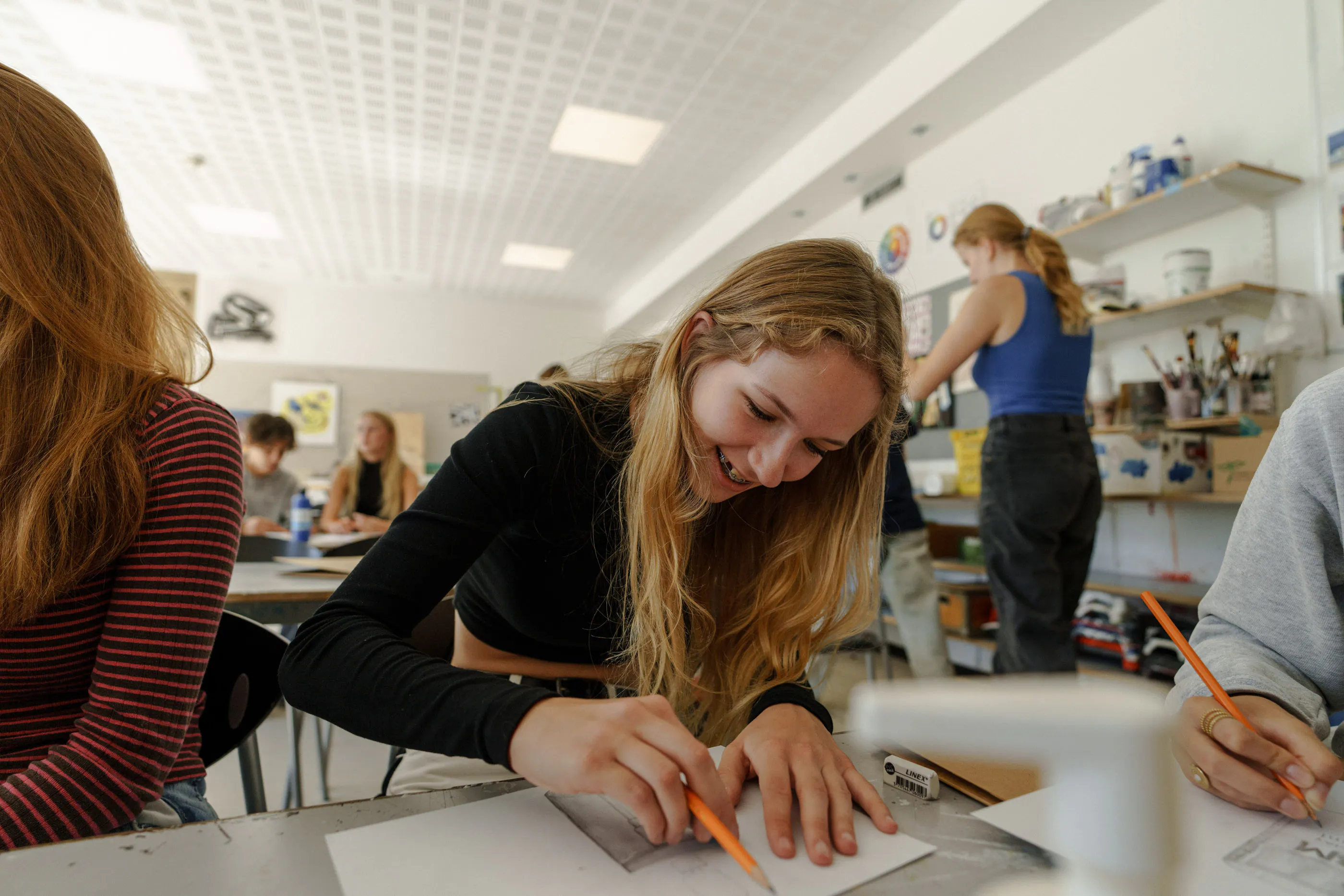 Musical
Every second year, a musical is performed by BG students. It's a collaborative effort of all students who wish to participate, both in the Danish and IB department. The musicals are usually performed in Danish, however not Danish skills are required for the band, the chorus, dancers and extras. You can also help backstage with the costumes, makeup, sound and lights or even with the snacks team who provide everyone with snacks. This is a fun way to make new friends and help out. When joining the musical, it is almost like you are joining a big family due to how much time you spend together. After the last performance of the musical, there is always an afterparty. The Musical will be announced at a morning meeting.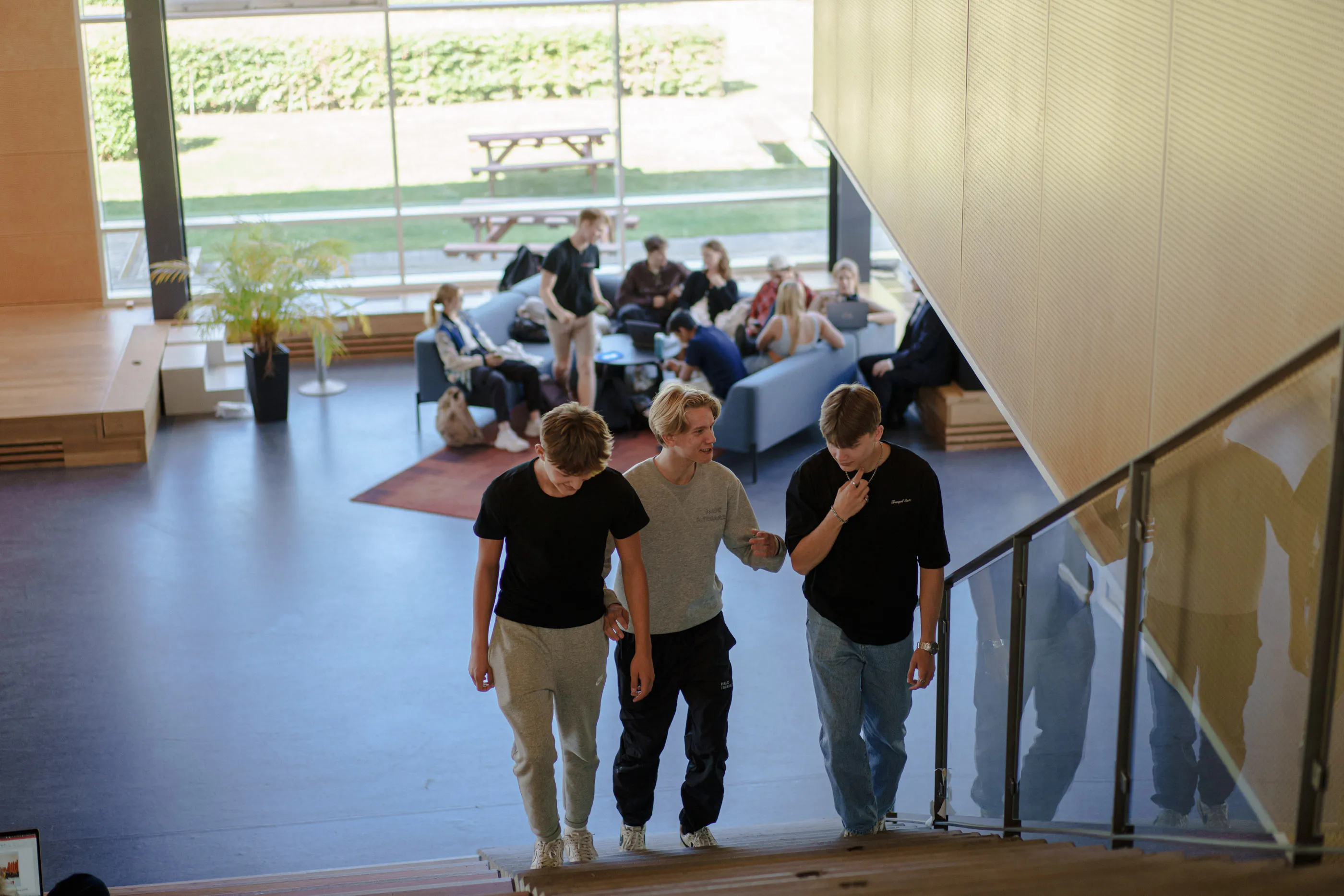 Sustainable Fashion Club
While sustainable living has been made popular in the past few years, the Sustainable Fashion (SF) Club at Birkerød Gymnasium views environmental-friendly living as more than just a trend. This club aims for participants to become further educated on the connections between the (fast) fashion industry and modern changes in the world's environment. Club members are keen on taking the opportunity to understand what we as individuals can do to help combat the environmental crisis through different initiatives both independently and in our community. Meeting once a week, students utilize donated materials both from the school population and local Red Cross stores, where contributions are reworked and resold as unique clothing pieces, plus all proceeds are given to charity. Within the school year, the SF club has goals of collaborating with the Red Cross and taking full responsibility for organizing a sustainable fashion show and catalog to show off our creations. To further advocate against climate change, the entire work process will be documented on the club's Instagram account, @sustainablefashionbg, to promote second-hand clothing in and out of the BG community. For more information please contact Anna Vest Nielsen, Sofus Reichard Ellingsgård or Emma Kjær Ernfeldt all in 3u.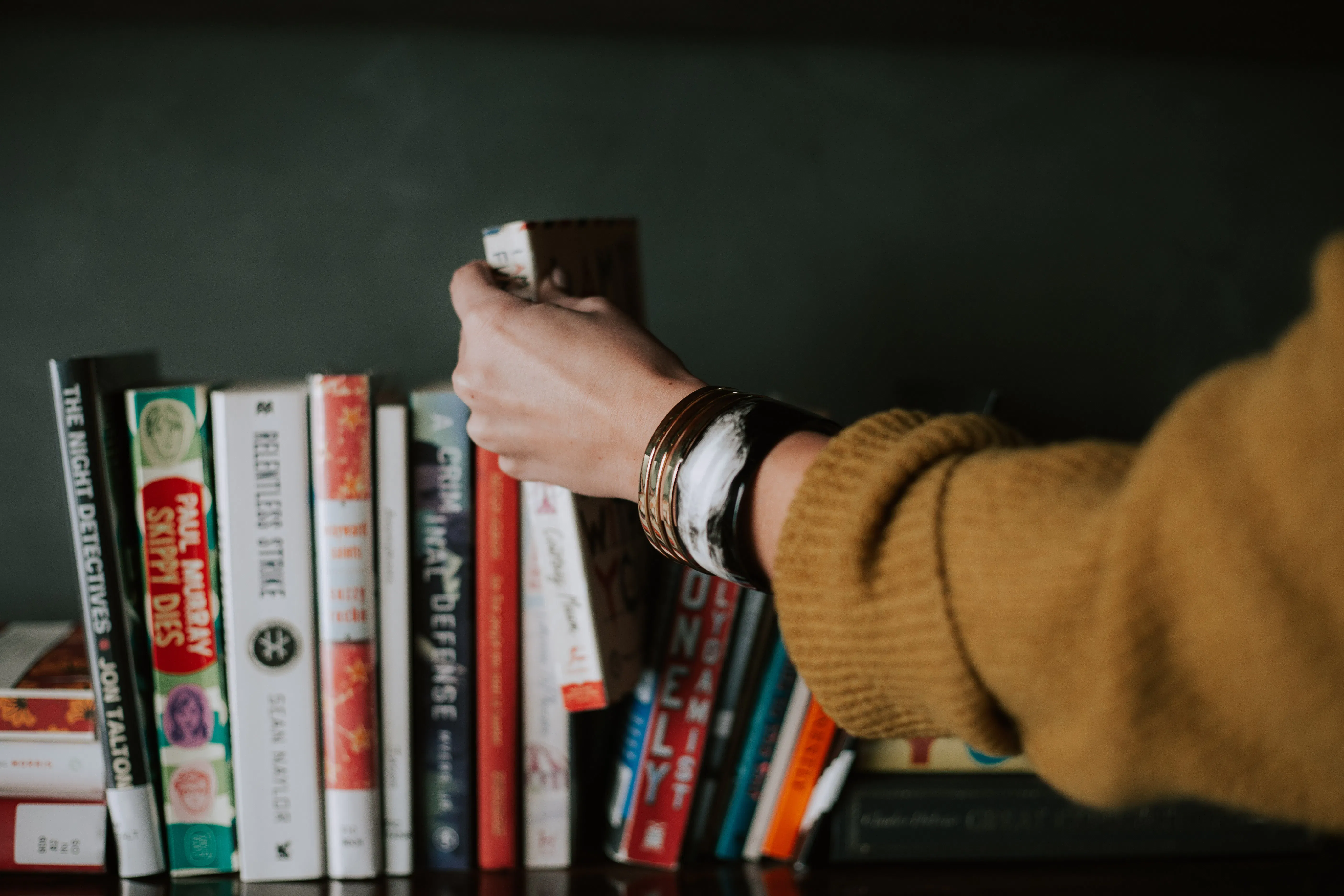 Creative Writing Club
The Creative Writing club is for students who have a passion for writing, who would like to explore their creative side and experiment with language. Do you want to try writing prose (a short story or a novel) or maybe a poem instead? Writing does not just hinge on talent or the ability to get a good idea, it also depends on skills and technique. Writing is a craft. You can become a better writer by practicing and getting feedback in your work process. Another method of improving is through reading. This can be almost anything you read, and when reading different styles of text, you slowly become a better writer. This is meant to expand your awareness of the different styles of writing as well as helping you find inspiration. Last but not least, you can improve your writing by reading the texts out loud for the club members and listening to feedback from other students. The club has eight sessions in the autumn from August to October. For more information contact literature teacher June Thomsen (JT).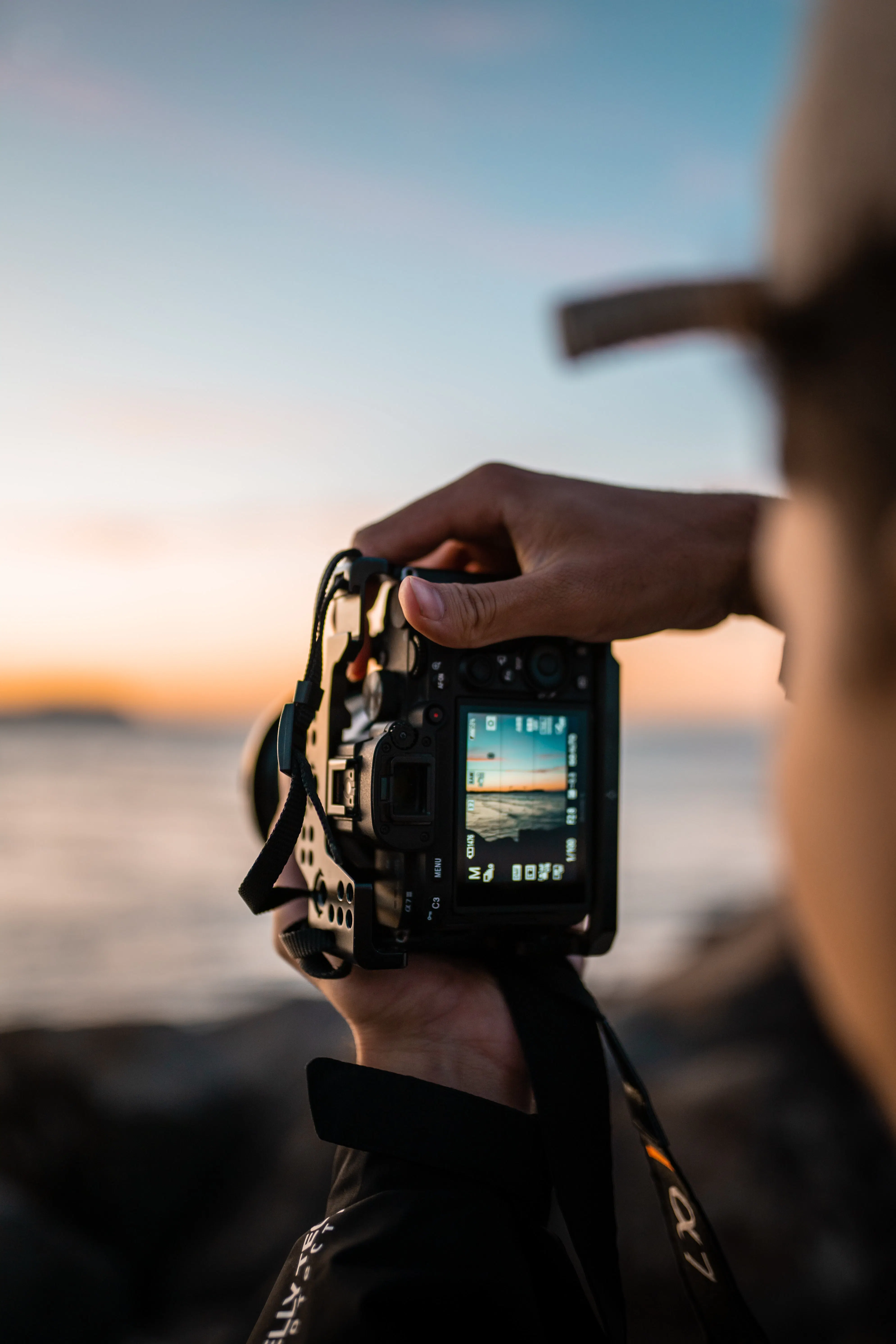 Photo Marathon
Do you like taking photographs? Obviously, selfies do not count. Every school year you have the chance to show off your talent and skills in a photography competition. Of course, everyone is welcome to take part, just keep in mind that there are many talented and skilled students who are gifted with the art with photography.
The teachers in charge give the theme of the photograph marathon. The Photo Marathon will be announced at a morning meeting.
Open Art Workshop
Come to Open Art if you want to work creatively (paint, draw, sculpt…) and want to spend time with others while making art. Open Art is for people who take Visual Arts in STX and IB and who wish to work more with a project or finish a work for their exhibition. But students who do not take art as a subject are also welcome and in Open Art they can learn new techniques and have the chance to create their own works. In other words, everyone is welcome. Open Art has open workshops in December, January, March, April, and May. Contact Visual Arts teacher Linda Falkesgaard (LF) for more information.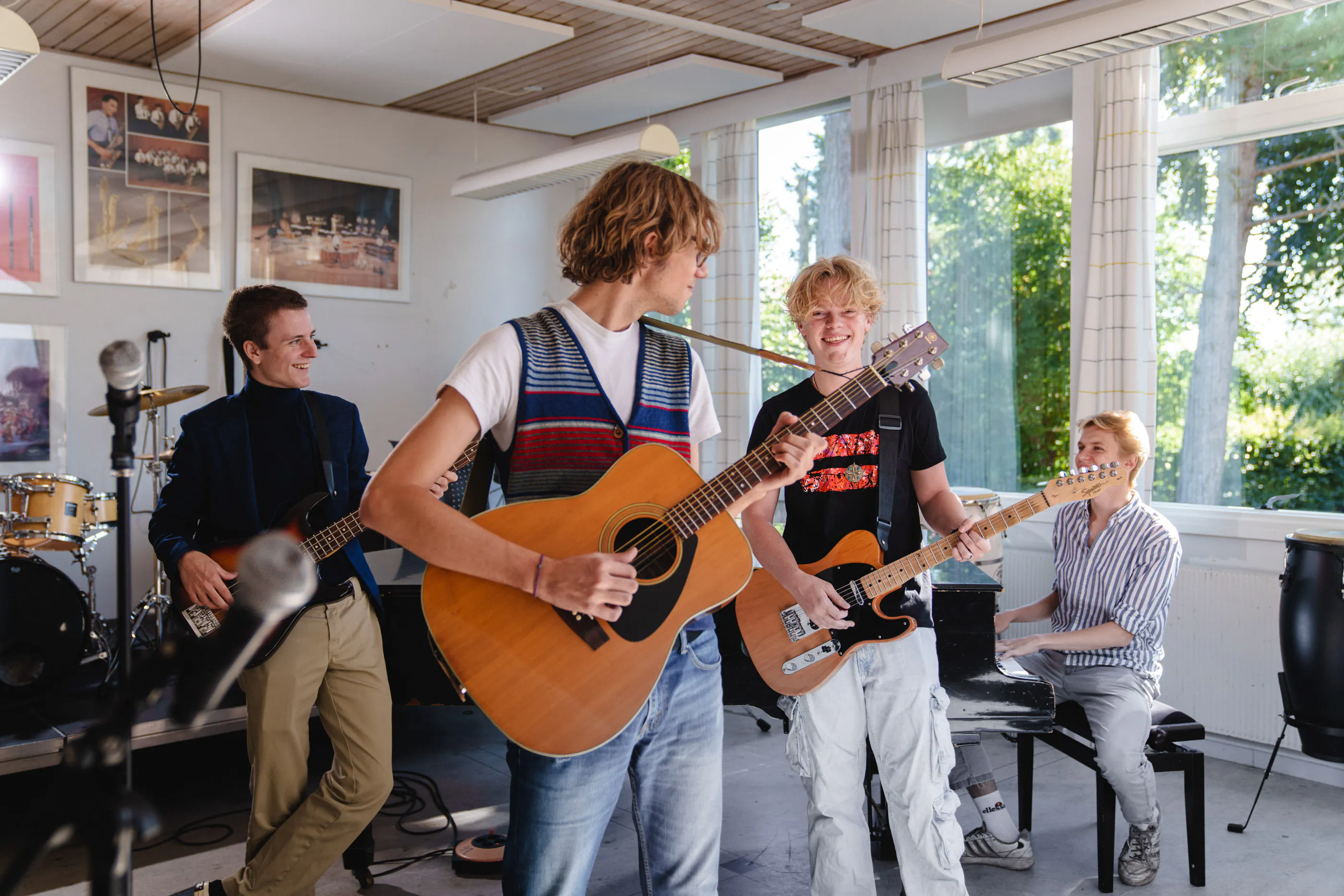 The Music co-op
The music cooperation is a group of students who play instruments or sing. The music co-op is not a band but the group members can form different band constellations and perform in smaller groups at our BG morning meetings. When part of the music co-op, you are added to a group where messages are sent out if eg. a specific instrument is needed for a performance. We also have music nights at school such as our spring concert and culture night.  If you play and instruments or sing and you are interested in joining the vibrant music co-op, you can contact Music teacher Simon Abrahamsson (SA) for more information.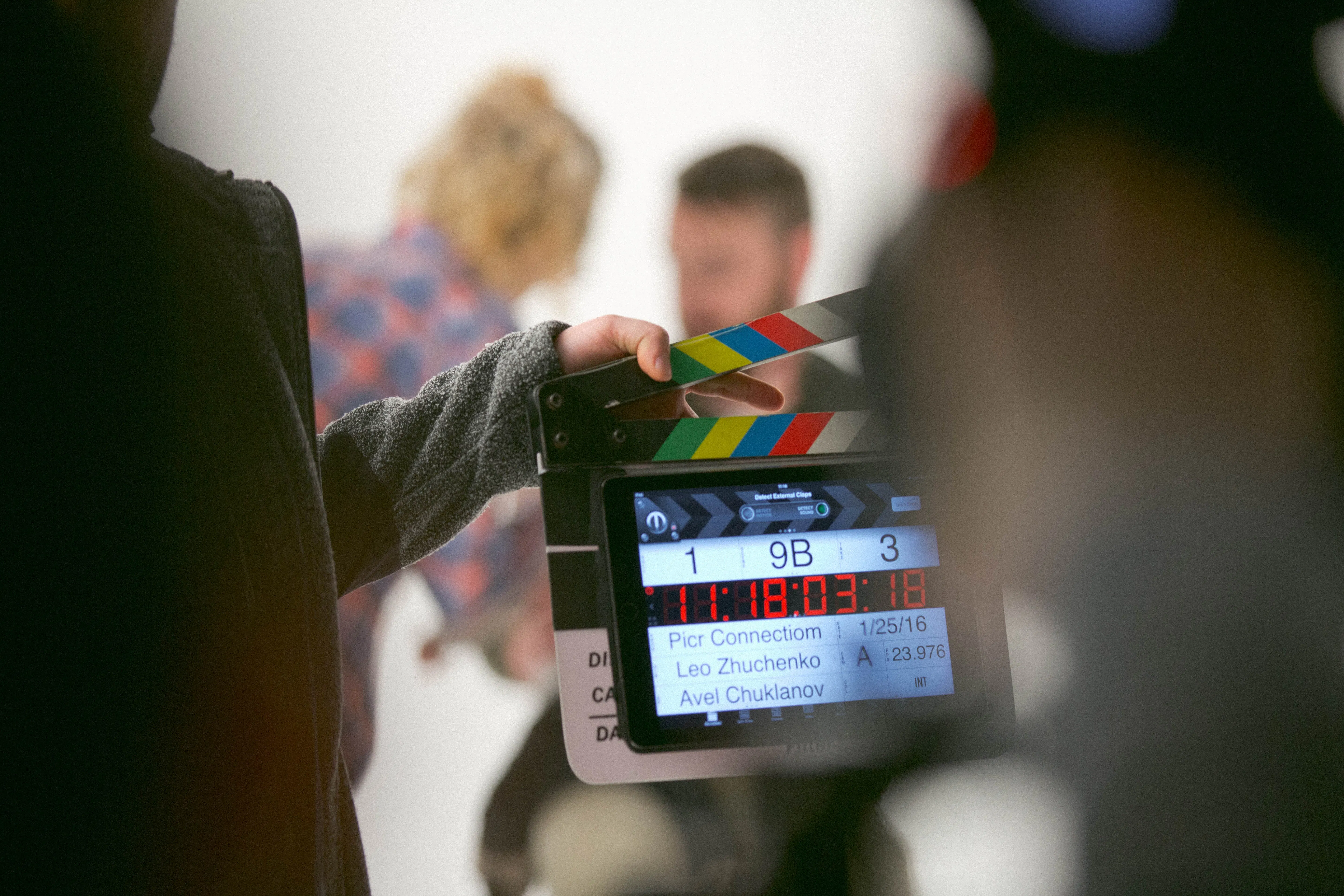 Film Festival
Are you interested in short films? In the Film Workshop you will be allowed to create your own masterpiece with moving images. We have a trained director who teaches us everything from writing film scripts to filming and editing to make the final product look professional. We are also organizing a film festival later in the year.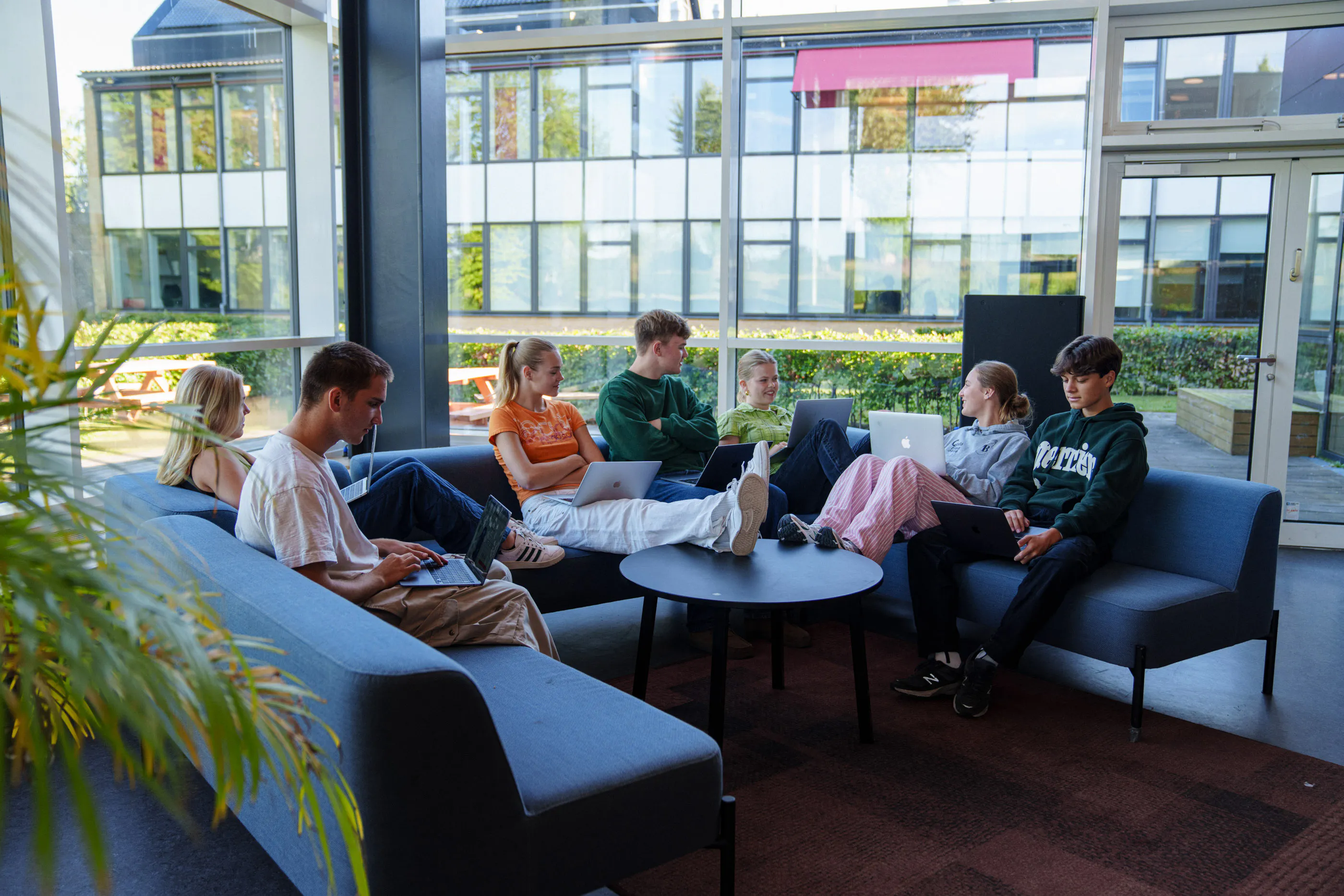 MUN Society
If you want to discuss current global issues with other young people, MUN is for you. At Model United Nations (MUN) activities, discussions are conducted as they would be in the UN. The MUN Society participates in MUN conference in Denmark and other European countries. If you are interested in hearing more, please contact Stine Helth (ST) or Thomas Mandam (TMA).
Read more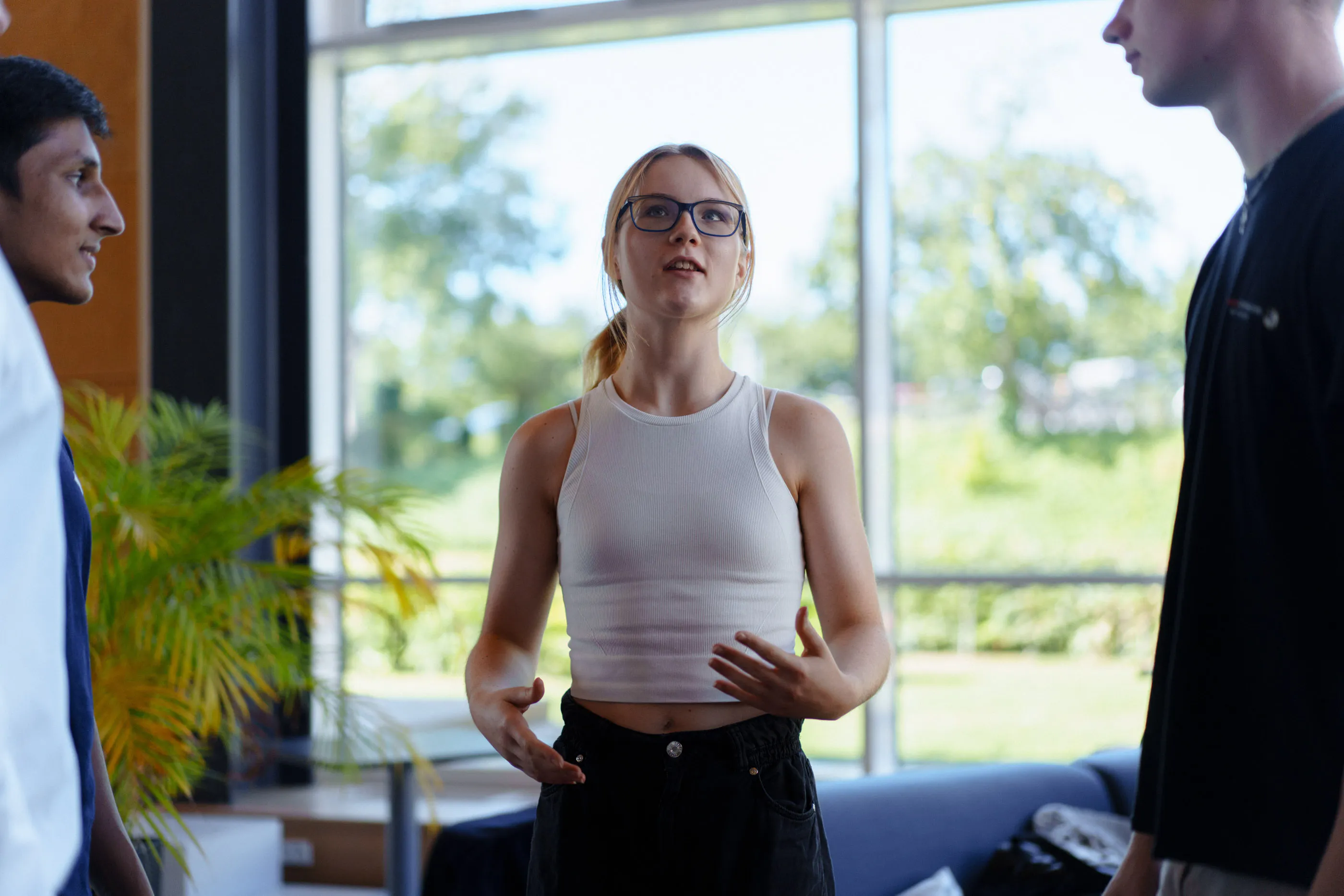 BG's bogklub
BG Book club is a place where booklovers from all IB classes gather and explore their passion. We read books of all genres and discuss them during the session which gives us a chance to socialize with new people and share our interests. To make this experience more enjoyable, we also watch videos/movies related to the books we read. AND we offer homemade baked goods every week. Overall, our aim is to create a comfortable atmosphere where all of us can share our opinions openly and allocate extra time to relax and take a break from the academic lifestyle during the day. It is rather chill and lively compared to the boring stereotypes book clubs tend get perceived as. If you are interested in knowing more, please contact Natasha Navarro Gundersen, Yasmin Navarro Gundersen, Julia Wang Johansen all in 3u.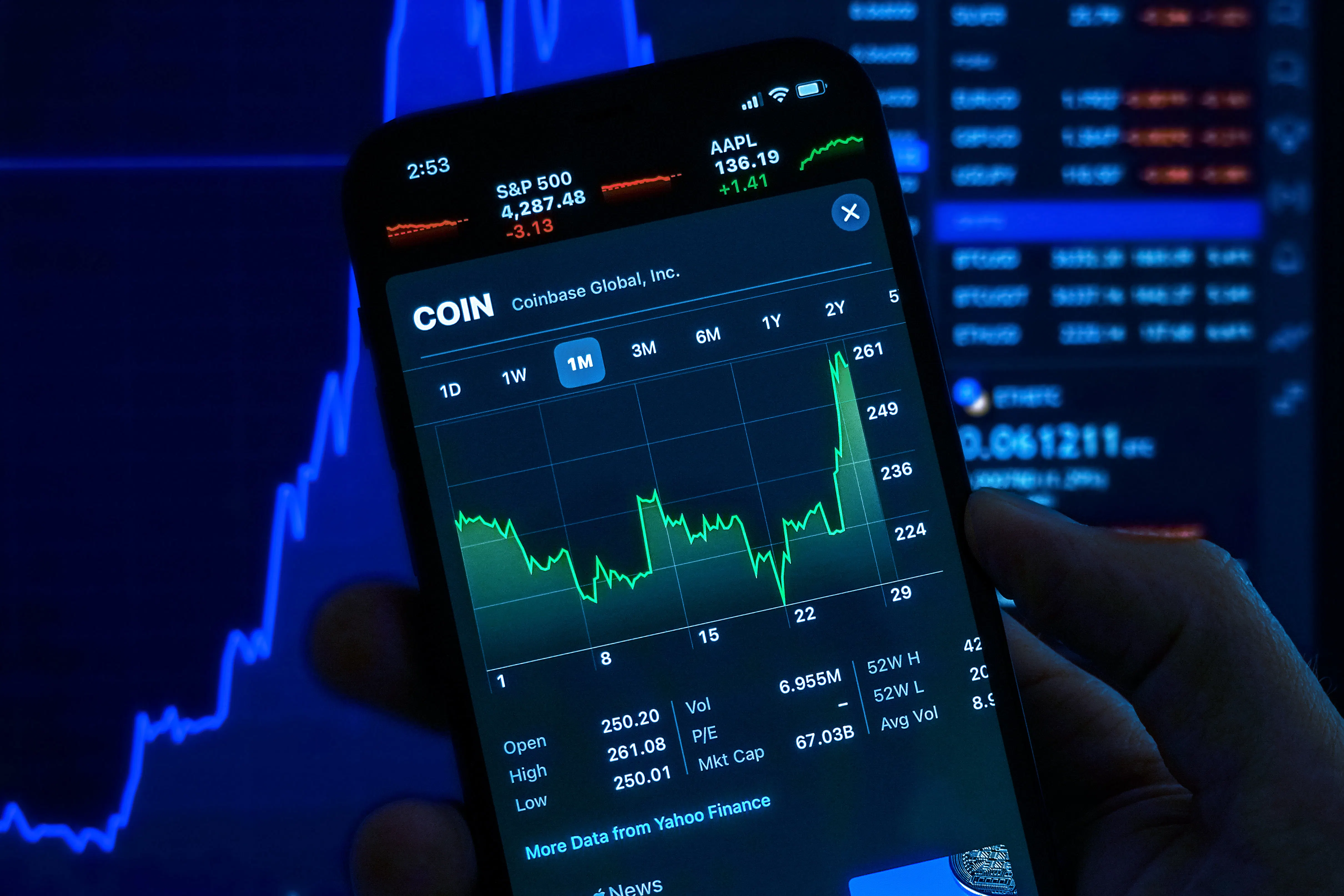 BG Investment Club
The purpose of the BG Investment Club is to introduce students to investing in different financial products and to help improve their financial literacy. Members of the club participate in a stock market game or simulator, this allows them to experience and learn investing, compete with other members and to track their progress. The club has weekly meetings which consist of investment strategy presentations and group research and discussions about potential investment opportunities and current world events affecting the financial markets. The aim of the club is to develop interest in finance and encourage investment, since being financially literate is invaluable. For further information please contact Henry Augustin Teahan, Kshitij Aggarwal, Volodymyr Baran (all from 3u).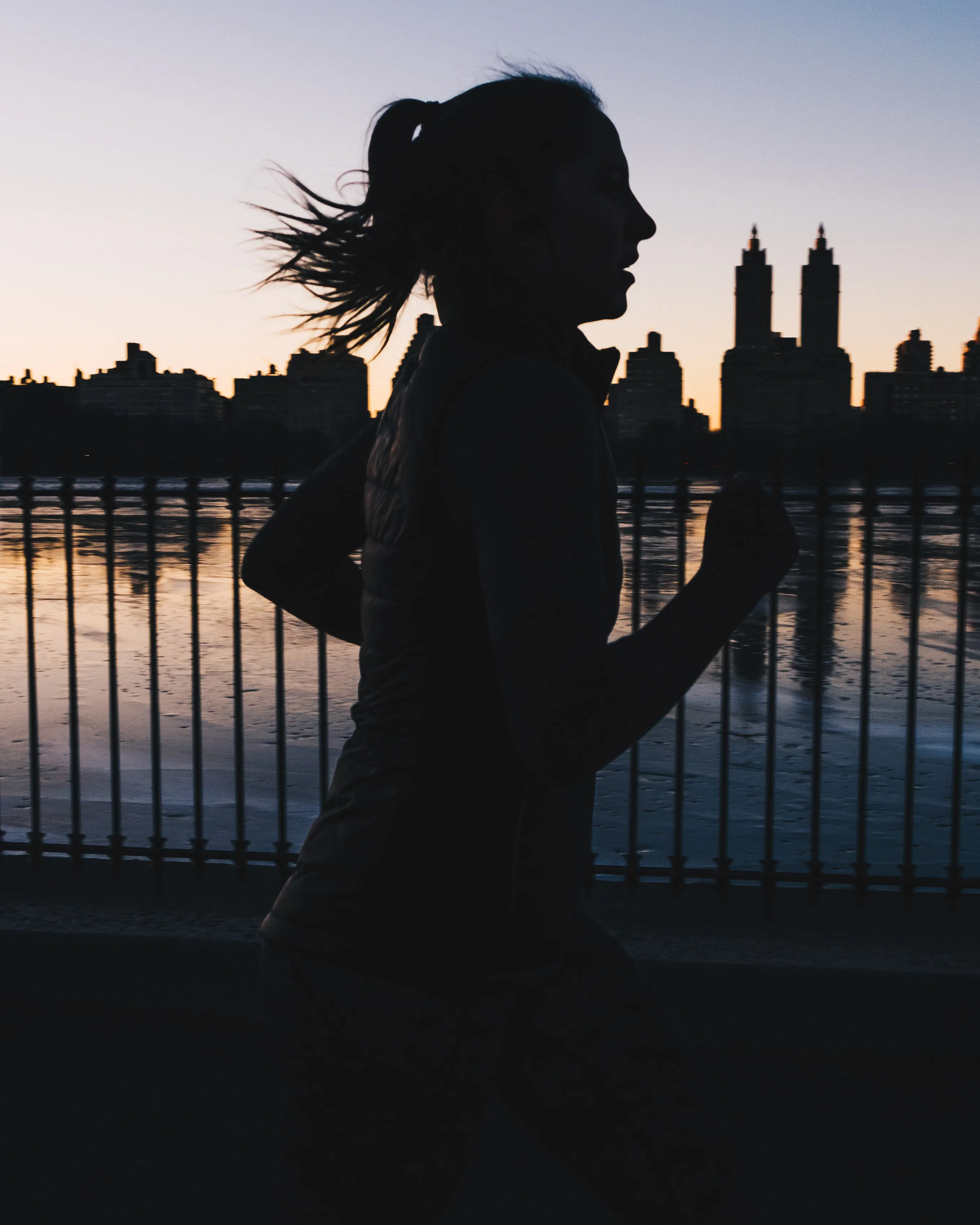 Give me 5
Give me five is a 5k run which all 3rdyear students at our school take part in within the October month. This is a fun and healthy way to gain a CAS activity experience together with all the other 3rd year students. The students run in the autumn-colored forest and the students who finish the run first get a prize at our morning meetings at BG.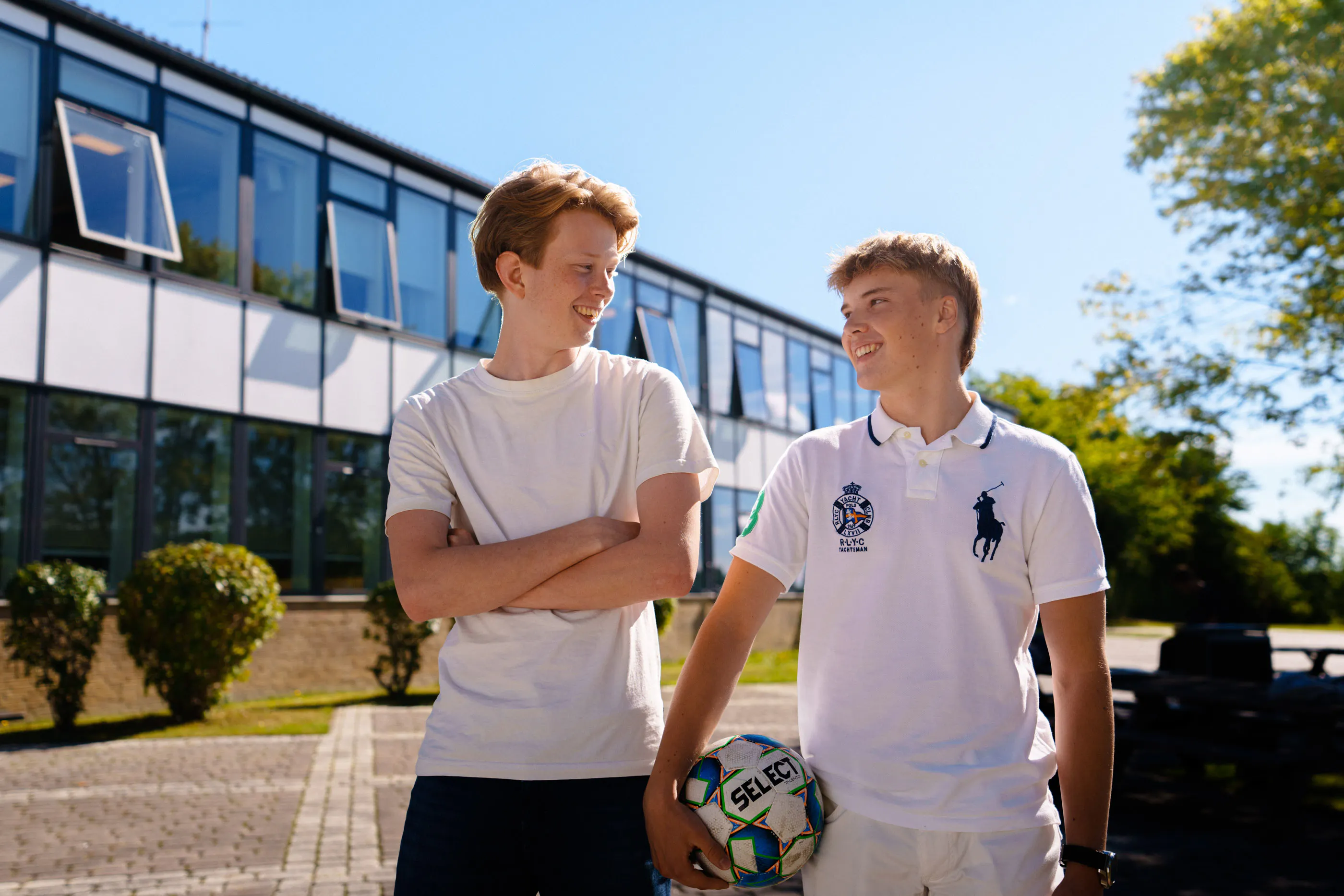 Sports clubs
At BG there is a wide range of different extracurricular sport activities. These school teams are open to all students. The teams train a set amount of times leading up to tournaments, where the BG team play against other schools. The training sessions start at different times during the year depending on when the matches take place. In most teams, there is a selection process, but this should not discourage students from joining as they do not need to be at an elite-level to play. Contact your sports teacher if you are interested in joining. At BG we already have football, basketball, volleyball, handball, and badminton teams. Contact a sports teacher for more information.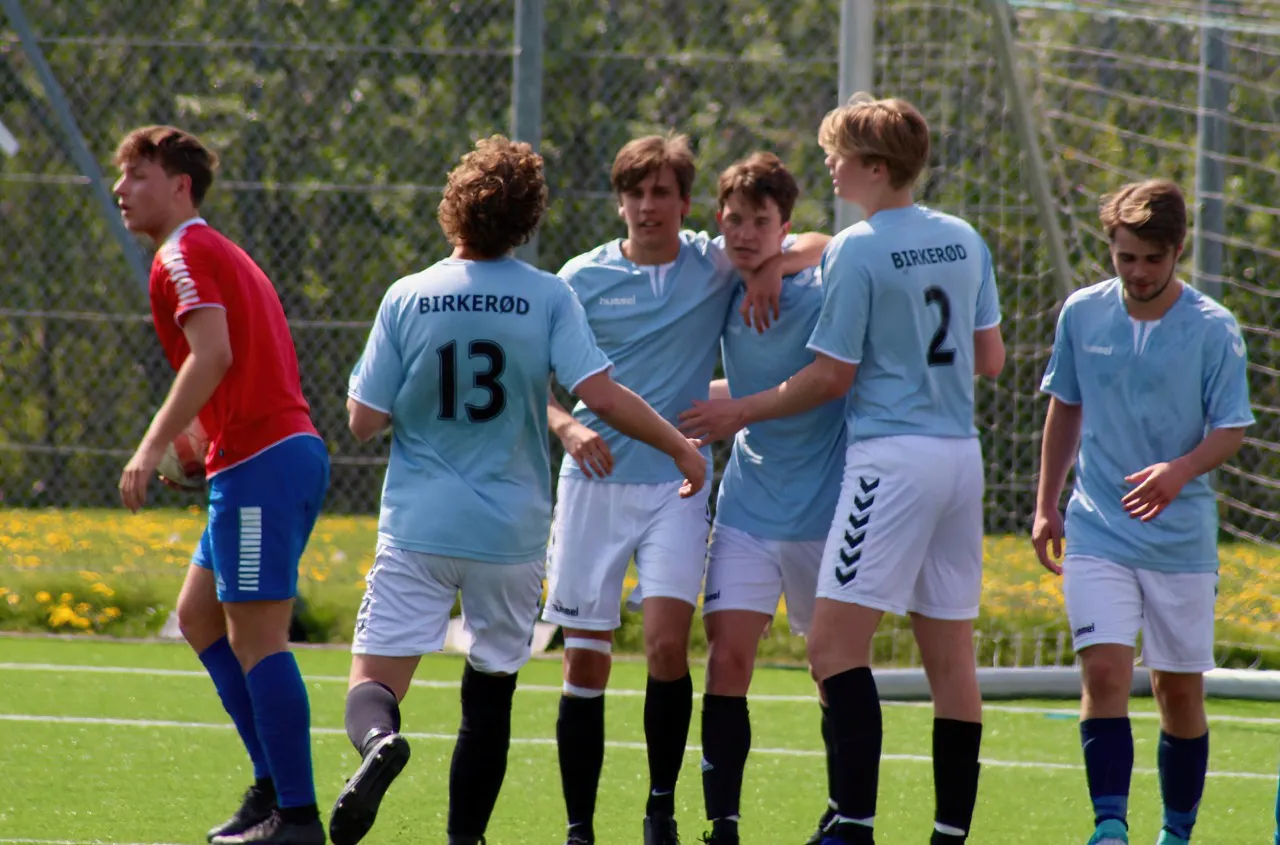 Boy's football Club
The boys' after-school IB football team is a fun and physically rewarding activity that allows you to indulge in your passion for football, while you at the same time can form bonds and friendships with people from other classes whom you play with. The training takes place twice a week (Monday and Wednesday), and matches against other schools and gymnasiums will take place once or twice a month in the weekends. Training is taken seriously but is also a lot of fun, including shooting and passing practices and friendly matches.
If you would like to know more contact Marcus Købke, Bjørn Jeppesen, Cameron Victor Larsen and Ludovico Lumicisi all in 3u.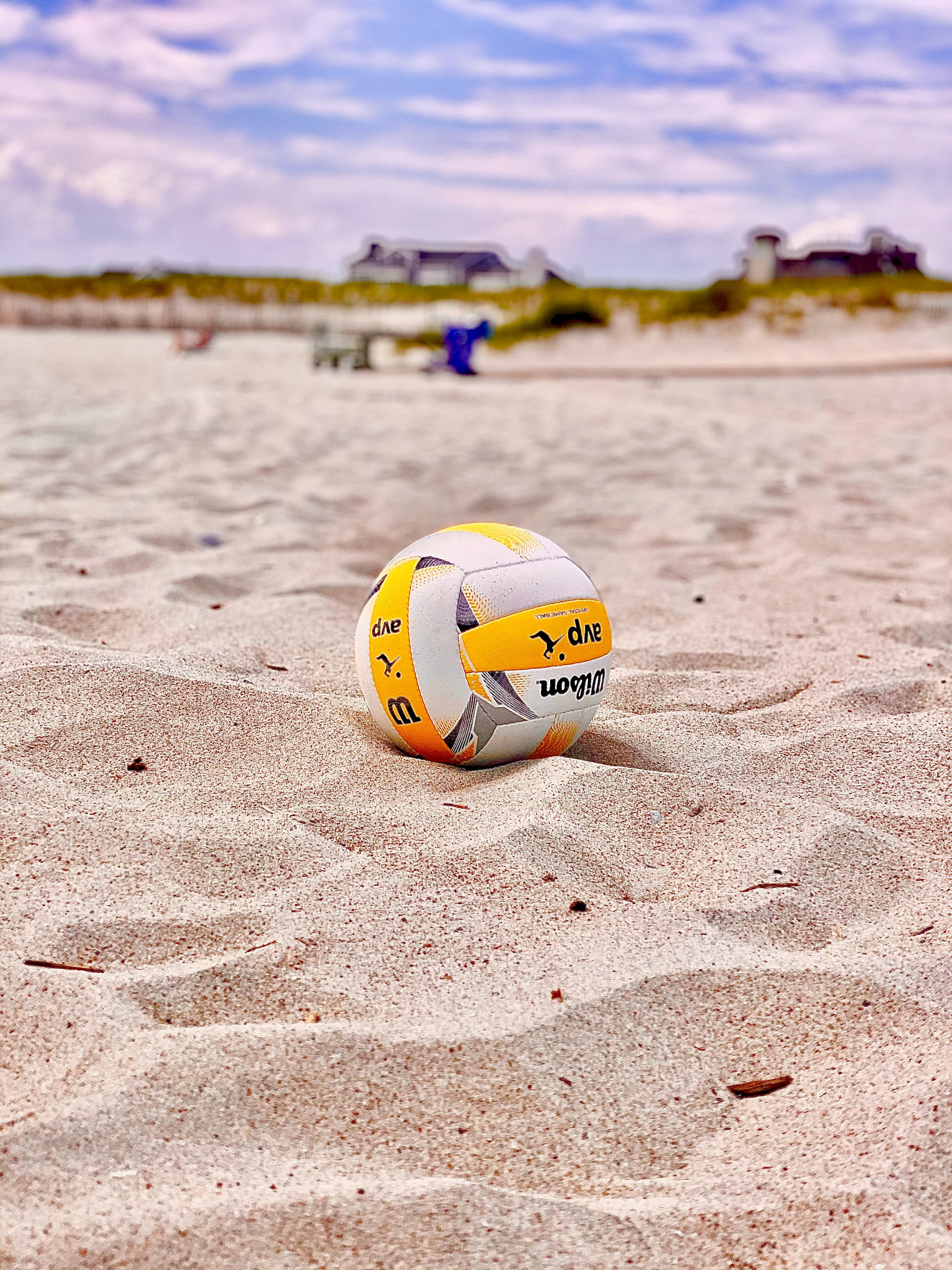 Volleyball team
Interested in showing some school spirit? Sign up for the volleyball team, where students from IB, stx and HF all join together to compete against other schools. There is no need to be a professional volleyball player or an elite athlete to join, although knowing how to play volleyball would be a good start. There is volleyball training every Thursday at 3.00 pm, however you must be selected by the teacher in charge to join the team. Come and try it out, maybe you will be chosen to join the team, and have the chance to represent the school and have fun while doing it. Contact PE teacher Leif Framke (FR) if you are interested in joining.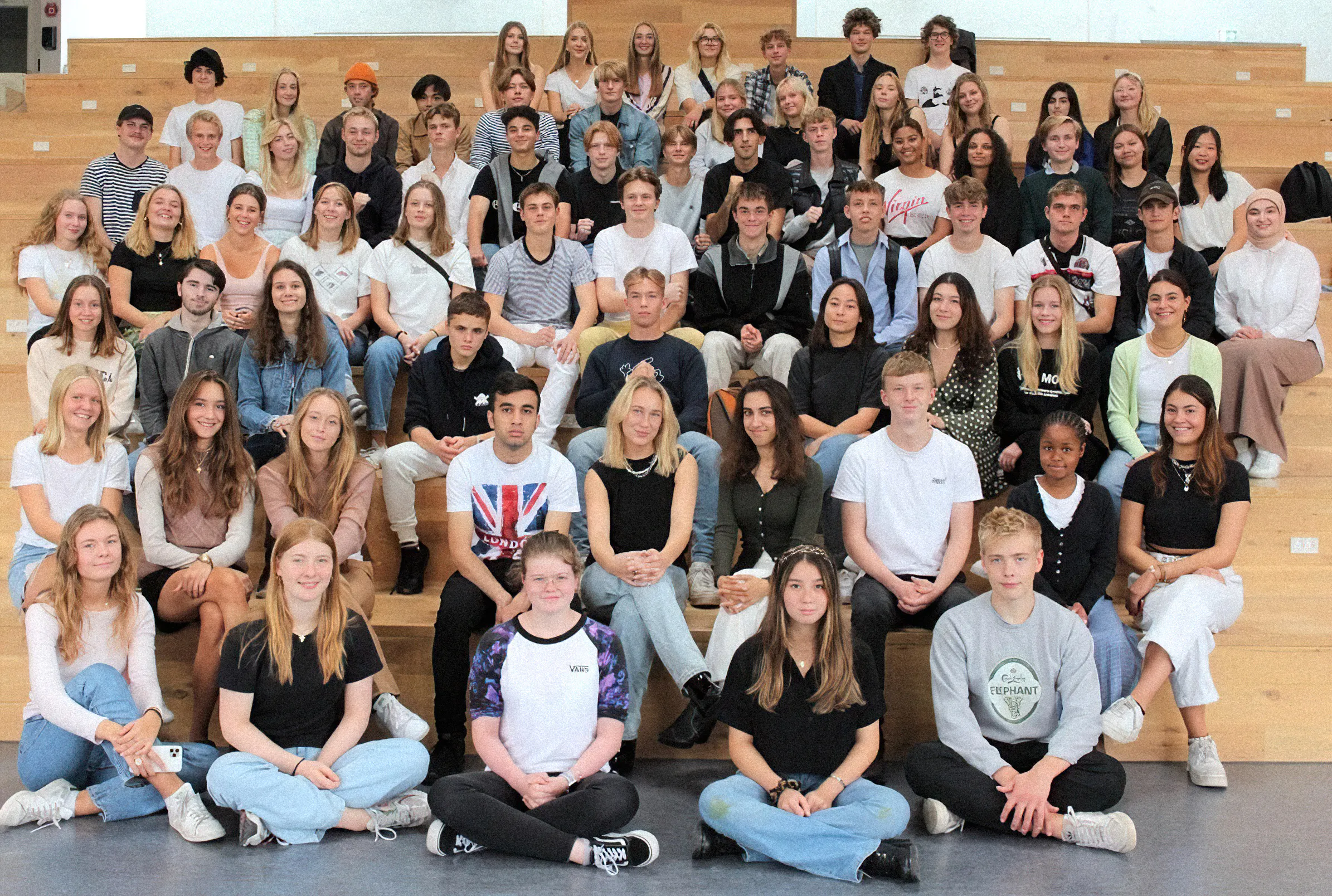 Student council
Joining the student council is an amazing experience if you want to know more about what is going on at the school and if you want to help out with school activities. The seats in the student council are allocated to two students per class. If you are already in the student council, then you can join the student council head, which are the people who make the big decisions for changes around the school and is only limited to one-two students per Year. So if you are interested in helping out, arrange activities and have a voice in school matters, join the student council.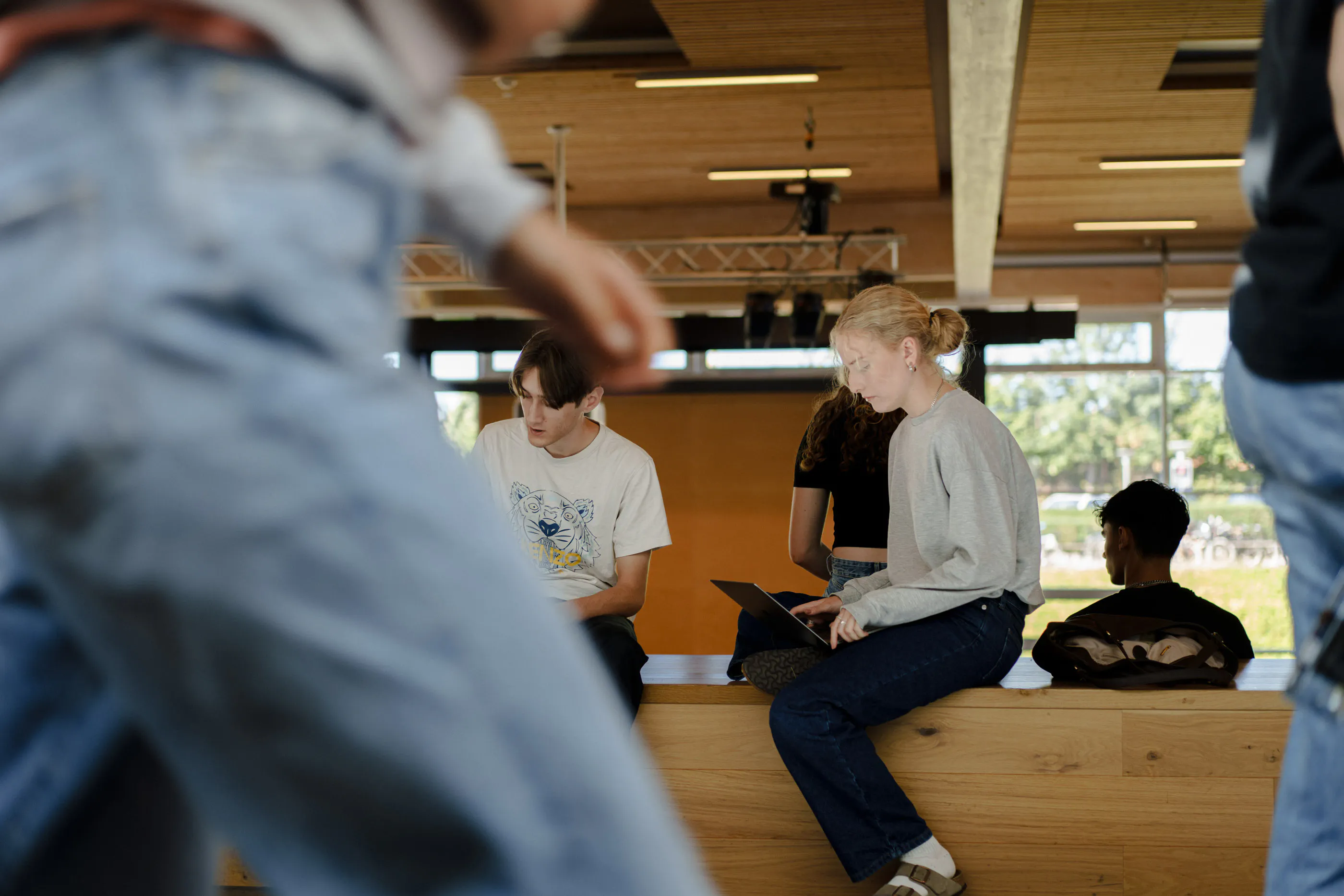 Global Culture Fair
The Global Culture Fair is an event that our Pre-IB and IB1 students organize (IB2 students are not included due to workload). The students usually bring objects, foods and clothes of their home country to the school to show and educate the STX and HF students about the many different countries that the IB students come from or have lived in. A fashion show is also organized to represent the countries' customs and traditions. The aim of the Global Culture Fair is to bring the students from the different educational programmes closer together by creating awareness and understanding. The Global Culture Fair will be announced at an IB meeting.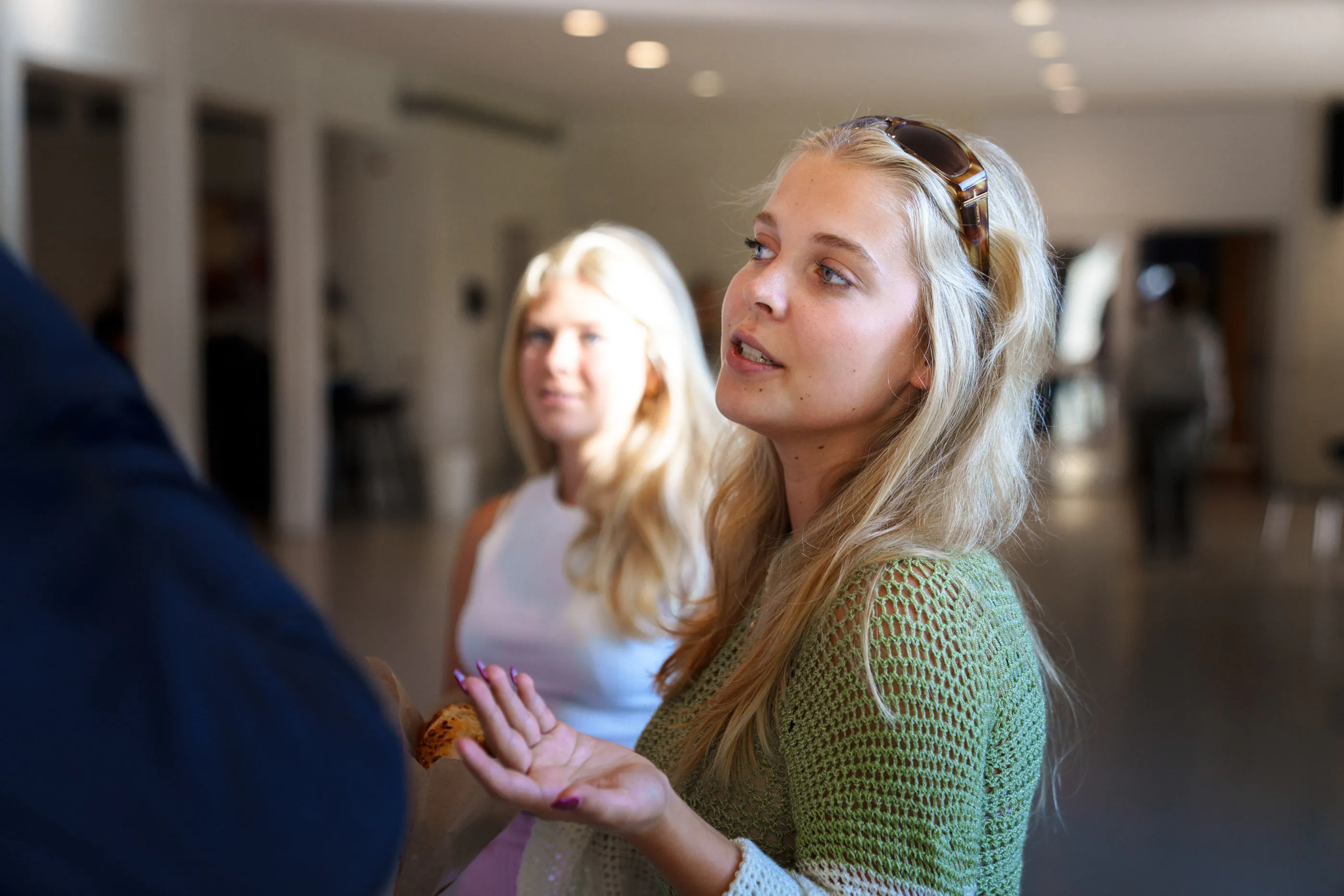 Working with local primary schools
Birkerød Gymnasium works closely together with local primary schools and every now and again we get visits from these schools with students who are looking to improve their English skills. When meeting with these students, they usually have a set of questions ready to ask you whether the questions are about your home culture or about your life at BG. These students' age ranges from 13-15 and a lot of them plan to join us at BG once finished with their current education. This is a fun way to help some students with improving their English and teaching them new and different things. If you would like to know more, please contact CAS Coordinator Ane Jensen, aj@birke-gym.dk.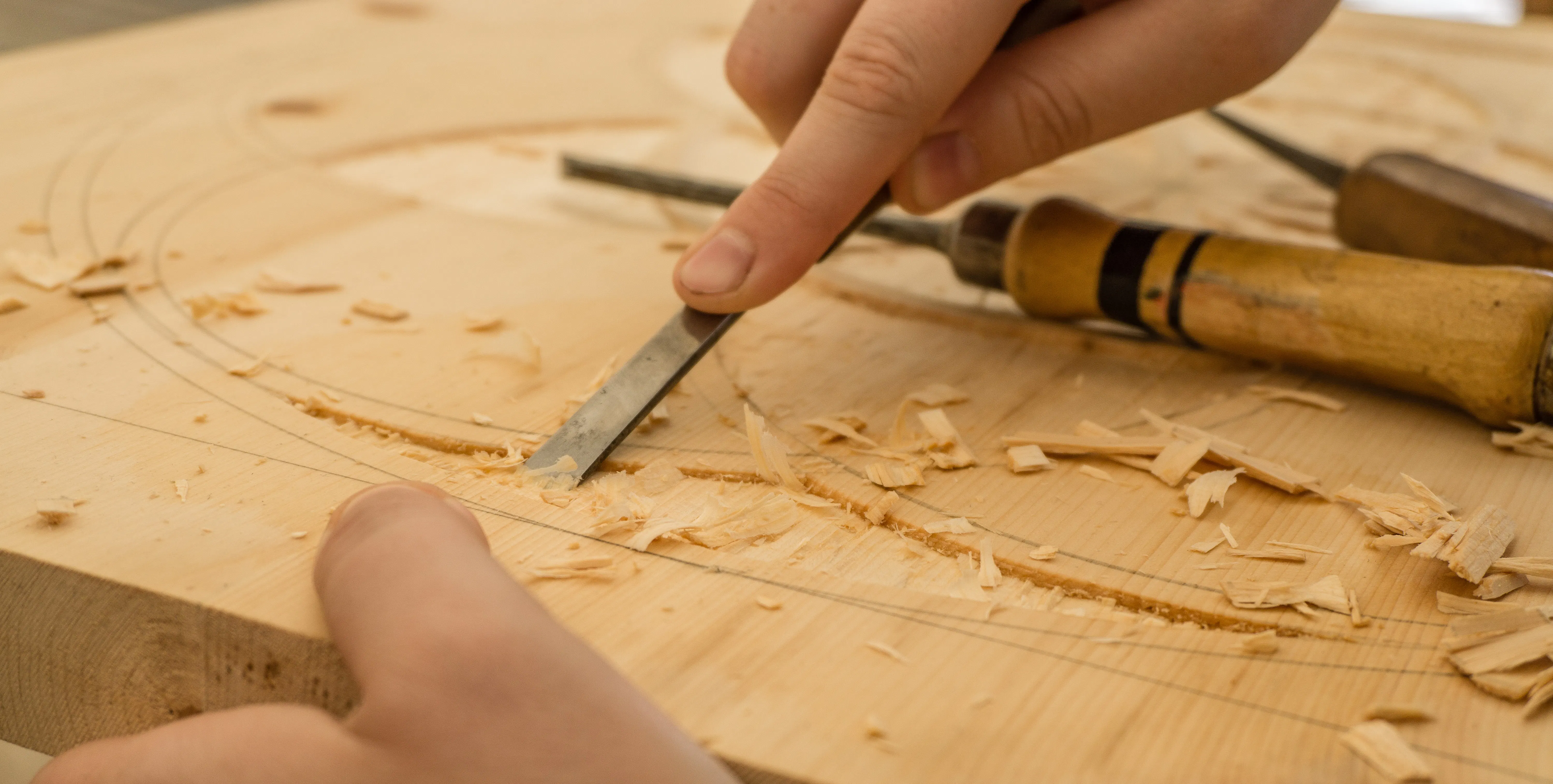 The Janitors' crew
The newest CAS group formed at BG is "The Janitors' Crew". This student group assists the janitors whenever their help is needed. The first task given is to make podiums for the Visual Art exhibition. The podiums are built and painted and will be used for various exhibitions but primarily for the exam exhibition of the visual art class. If you would like to join this club please contact Ane Jensen (aj@birke-gym.dk).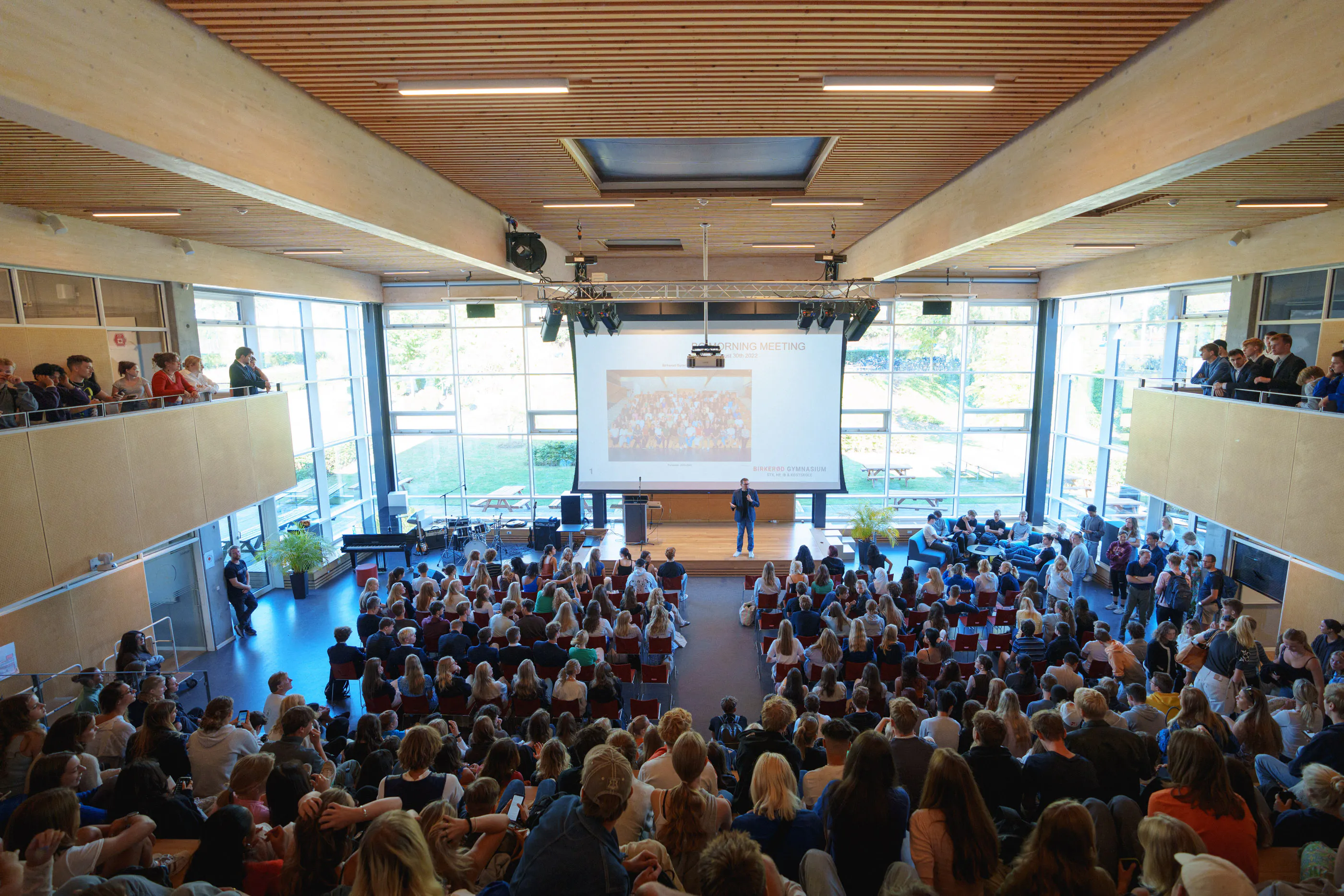 BIGMUN
BIGMUN is Birkerød Gymnasium's annual MUN conference, Birkerød Gymnasium Model United Nations. By hosting a youth conference in which young people from many different countries participate, it is possible to participate as a delegate, where you help to discuss global issues or work as a journalist, for example. The conference extends over five days during week 8, and the applications are decided by the steering committee behind the conference. As a delegate, you will push beyond your personal opinions and adopt those of another country, thus gaining a global perspective. As a member if the Press Group you will be covering the conference, including the website www.bigmun.dk and related social media accounts. If public speaking isn't your thing, you can practice your language skills in either English, German or another language by hosting one or more of the visiting students during the five days of BIGMUN. Lotte Vest is the teacher to contact if you want to know more or just want to sign up as a host.
The main objectives of the CAS classes are to:
Requirements

Introduce the students to the overall CAS requirements of the IB, among these introducing the students to ManageBac.

Social bonds

Create an environment where the individual student will make good social bonds.

Socially

Create social activities within the class community with the aim of socially embedding the individual student.

Inspiration and support

Create an environment where the individual student will get inspiration and support in the construction of the CAS programme.

Community

Create an environment where CAS experiences embracing the entire school community are developed.

Global

Create an environment where CAS experiences with global significance are developed.

The CAS experiences is a great opportunity to meet new friends
More information

What are the CAS advisor's responsibilities? 
Taking part in the intro activities of the IB1 class.

Conducting session (½ of the 2u meeting) every other week.

Conducting CAS interviews with the CAS class students according to IB CAS requirements.

Observing the well-being of the students in the CAS class.

Facilitating the practical work associated with the CAS study trip (April/May 2020).

Handing out student cards.

Facilitating, in collaboration with the janitors, the cleaning obligations of the CAS class.
The following is an outline for the activities connected to the session from week 33 – week 41 in the autumn of 2019. The objectives of this session are associated with objective 1, 2, 3, and 4. For each session, the CAS class teacher will be available. After the autumn break, objectives 5 and 6 will be addressed.
What are the specific CAS requirements?
The purpose of CAS is to encourage personal growth and development acquired through experimental learning. It requires that the student reflect on the experiences gained during the 2 year Diploma Programme.
This is done by gaining experiences within the 3 strands: Creativity, Activity and Service.
CAS is an integrated part of the IB Diploma Programme as one of the core elements and is a requirement for the award of an IB Diploma.
What is the scope of CAS?
CAS starts at the beginning of the IB Diploma Programme and is evenly spread out over a period of at least 18 months. The experiences gained should have an even balance between Creativity, Activity and Service.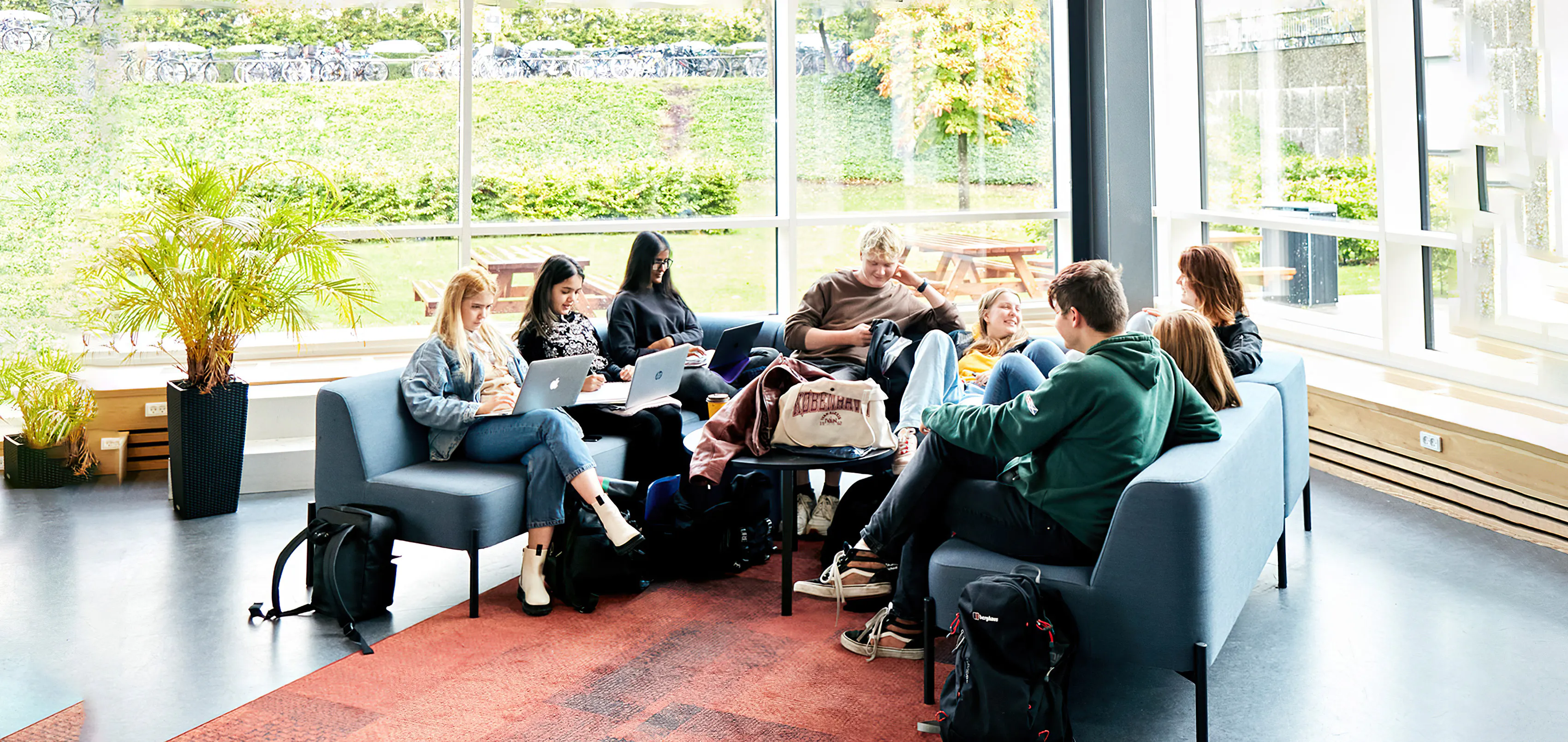 Students
The CAS project
A CAS experience can be one of the following:

A single CAS experience

A series of CAS experiences

A CAS project, being a collaborative series of CAS experiences.
A CAS project is a requirement in the CAS programme and is a CAS experience of longer duration. It challenges students to show initiative, demonstrate perseverance, and develop skills such as collaboration, problem solving, and decision-making. The CAS project can address any single strand of CAS or combine two or all three strands.
Students must reflect on their CAS experiences and provide evidence in their CAS portfolios of having achieved seven learning outcomes. The reflections are used as a tool for creating awareness of strengths, limitations and areas for further personal development.
The seven learning outcomes are:
Identify own strengths and develop areas for growth

Demonstrate that challenges have been undertaken, developing new skills in the process

Demonstrate how to initiate and plan a CAS experience

Show commitment to and perseverance in CAS experiences

Demonstrate the skills and recognize the benefits of working collaboratively

Demonstrate engagement with issues of global significance

Recognize and consider the ethics of choices and actions