Mission and vision
Our main purpose is very clear
BG is a classic Danish high school. We exist to educate and train young people through our STX, HF, and IB tracks, and boading school. We aim to give our students the best academic tools, while at the same time, giving them the best conditions to develp personally and socially and to be ready for the world that awaits them after high school. But we have an even bigger vision...
We want to be a school that keeps up with the times, experiments with new digital learning tools, and creates value for the world around us. We will use all the energy and intelligent minds at the school to find solutions to the challenges of our time. We want to get involved and help solve the big issues we face in our local areas, the rest of Denmark, and in the world at large.
Birkerød Gymnasium in numbers
3 educations

At BG you can take the STX and HF Danish educations or the International IB Diploma. We also have a boarding school.

1100+ students

More than a thousand students find their place in our classrooms every day.

100+ teachers

We have more than 100 committed teachers that are all passionate about their field.
Our ambition is that everyone who comes through BG can say:
"I look forward to coming to BG every day, and I go home each day happy and proud that I have done my best."
Our Values
In order to achieve this ambition, we attach grout important to the following three values, which are pervasive in all the tasks we solve and in the demands we make of each other.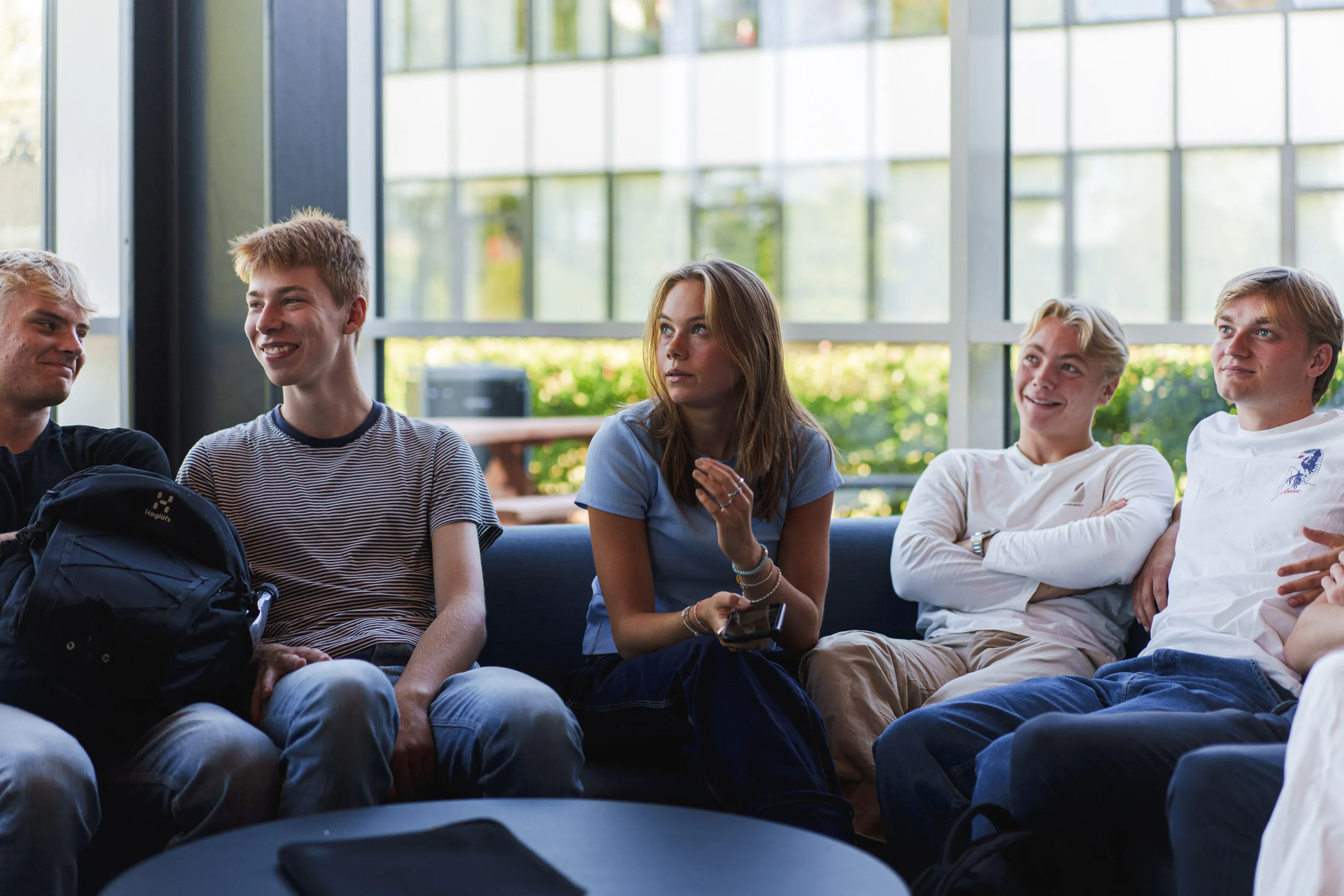 Responsibility
Responsibility turns inward and outward. Everyone is obliged to give their best every day in relation to themselves, their peers, colleagues, teachers, the teaching, the community, and BG as a whole.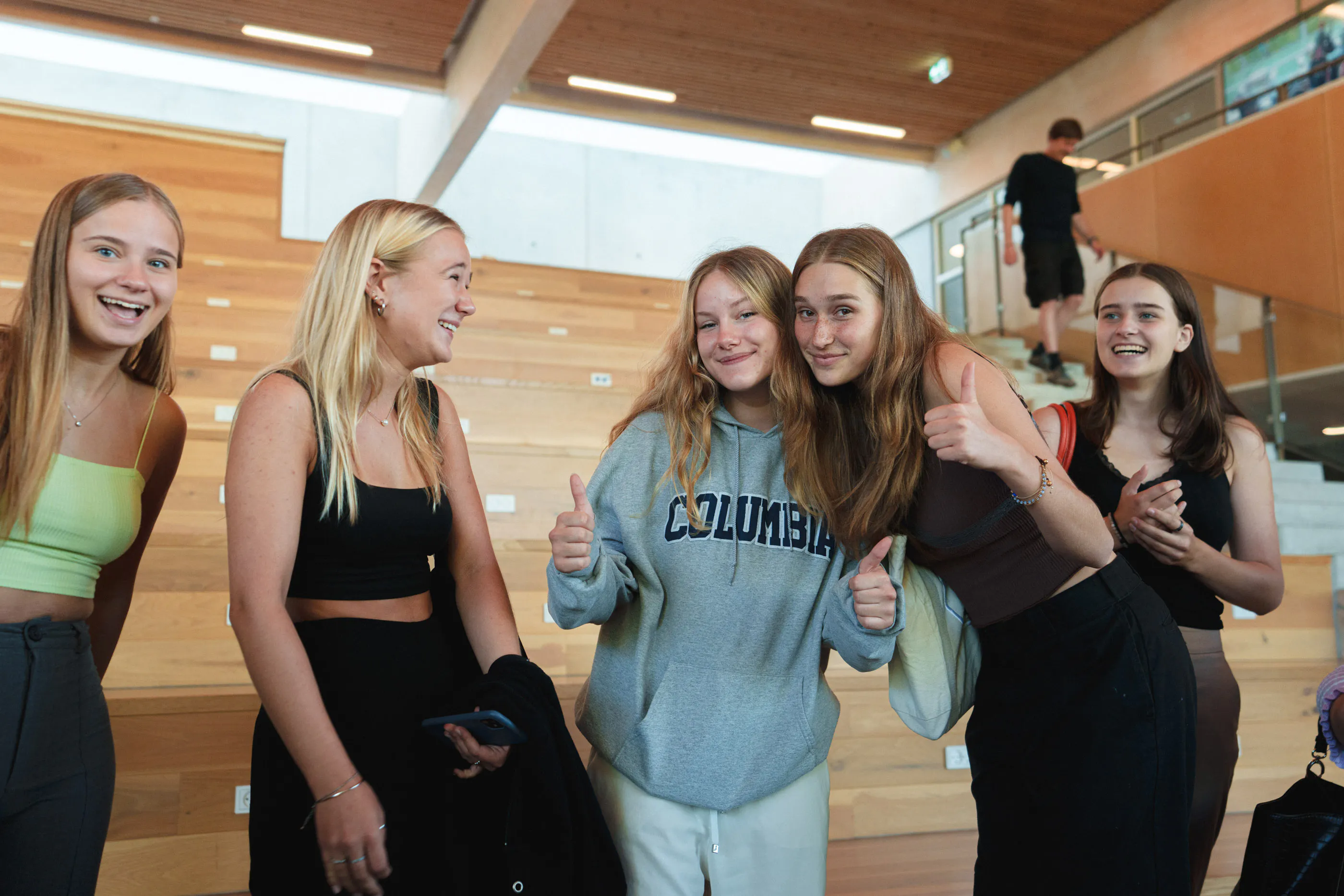 Community
The pulse of BG is the totality of the open communities, where everyone is given space without prejudice, regardless of background. The obligation to make an active and personal contribution to the communities that you as a student and/or employee are a natural part of at BG is a must!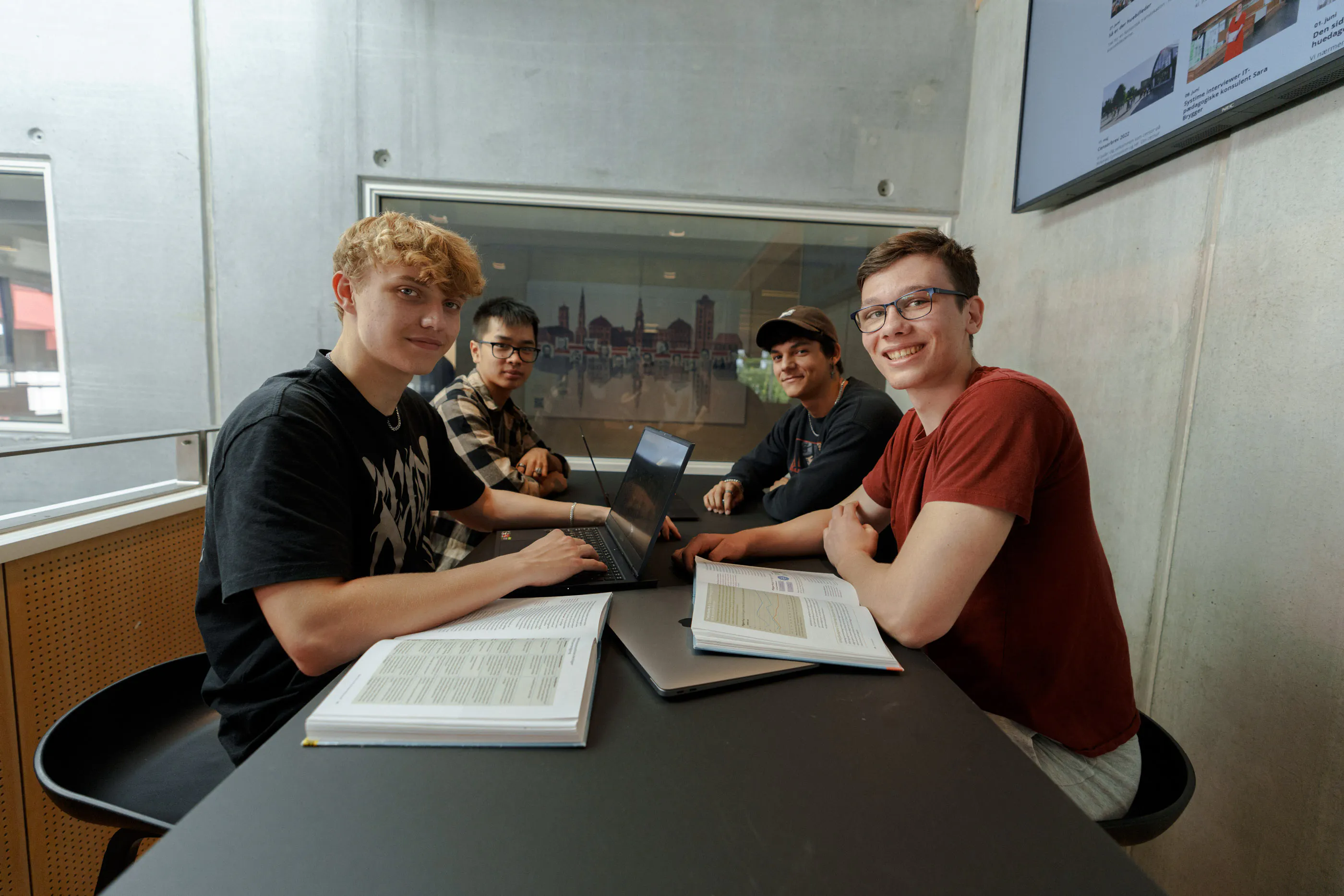 Engagement
Only through the will to translate words and thoughts into concrete actions can things move. It is everyone's duty at BG to contribute to both the individual and the community, developing and continually orienting themselves toward a changing world.
Ready for the world
Our goal is that all students will grow, flourish, and develp during their time at BG. That is why we have designed our strategy as a flower to illustrate how we make everyone at BG ready for the wrold. Every petal on the flower helps to make BG the secure choice.